Dave Hider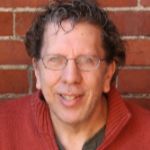 After retiring in 2017 from a custodial position with Wooster City Schools, working part-time as a
custodian for the Wayne Center for the Arts became a perfect fit. As a musician and artist, he
feels very much at home in the creative atmosphere. Dave is a graduate of Wooster High
School and The College of Wooster where he earned his degree in Studio Art. Dave worked in
advertising and was the owner of "Hider Signs" for many years. He continues to work as a
professional musician playing bass guitar with several local bands and volunteering his talents
as a member of Wayne Presbyterian Church. He is the proud father of Sarah Hider, Miss Ohio
2015, and enjoys spending time with family and friends.