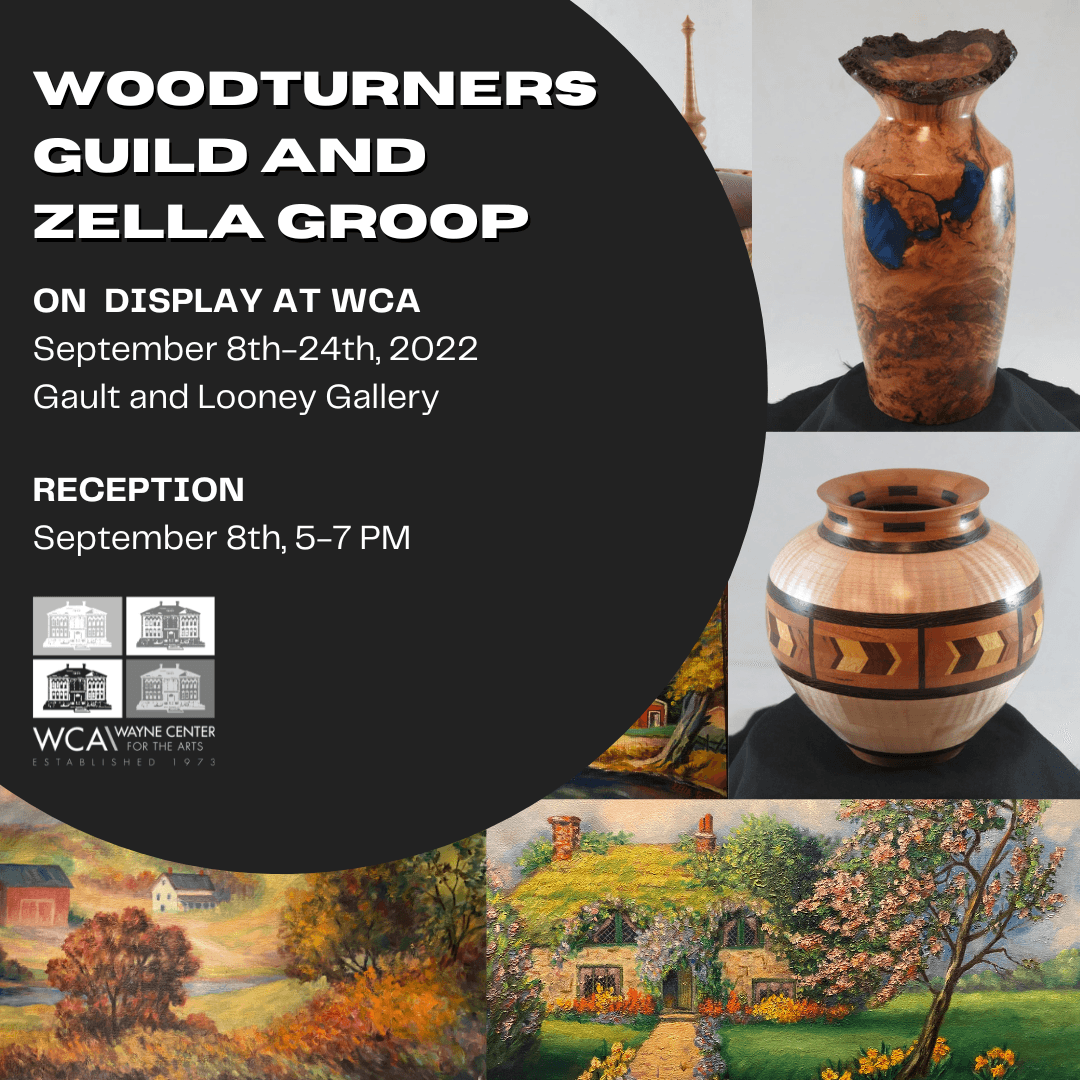 Mark your calendars for the Woodturners Guild and Zella Groop Exhibit!
This exhibit runs from September 8th thru September 24. Opening Reception will be on Thursday, September 8th, from 5:00-7:00 PM.
Our ever popular Woodturners Exhibit returns this fall, featuring hand-turned work by North Coast Woodturning. Also featured are the fantastic works of local artist Zella Groop.

Zella Mae Naftzger Groop was born September 4, 1881 in the Naftzger homestead on Burbank Road, about a half mile north of the Wayne Presbyterian Church.
Zella was a self taught painter, beginning as a small child. Over the years, the subjects of her paintings were usually scenic, colorful landscapes and rural farm settings in Wayne County, Ohio and the surrounding areas.

Join us as we explore these areas of artistic ingenuity!
---
Woodturners Guild and Zella Groop