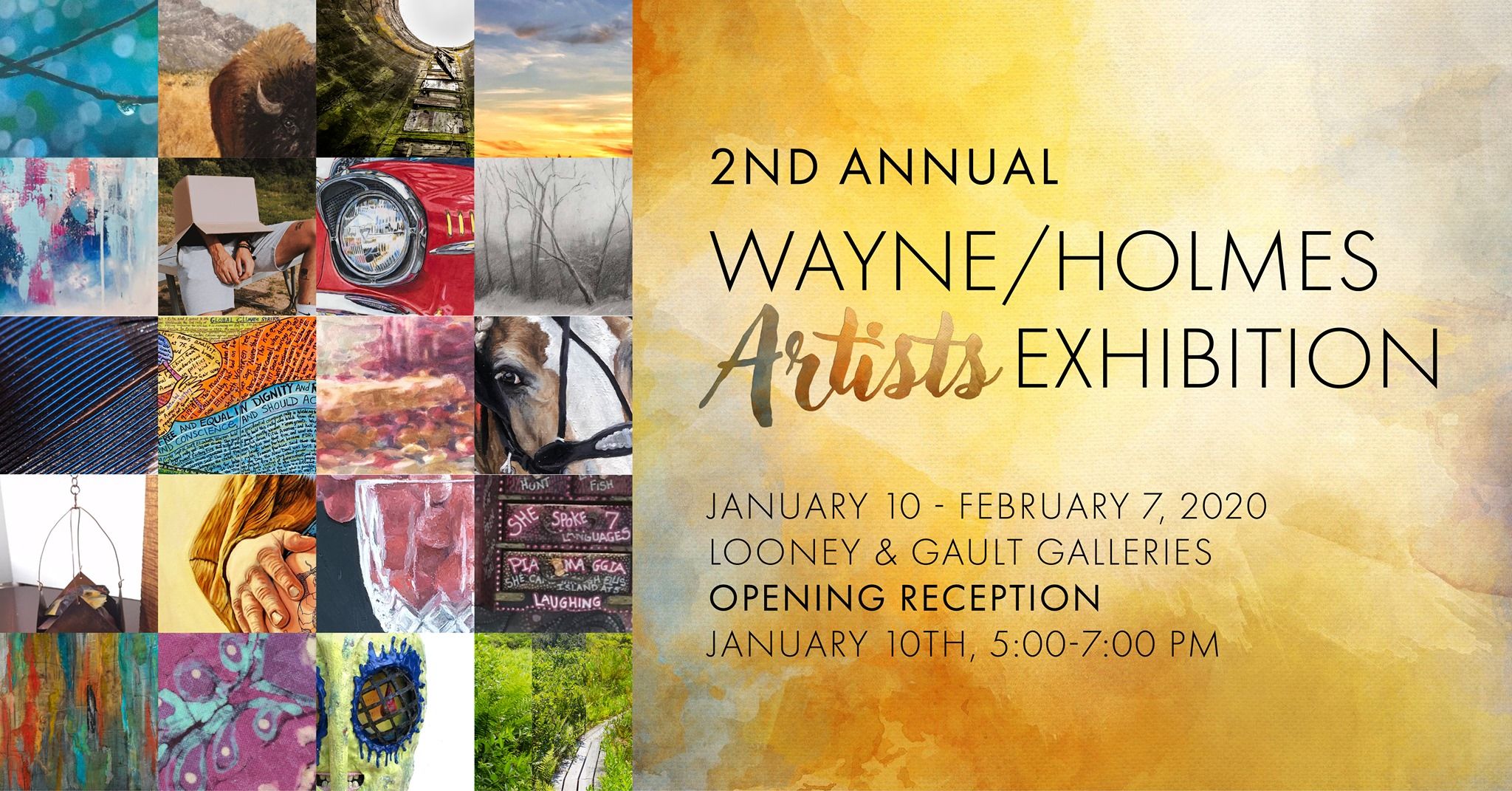 January 10 - February 7
Looney & Gault Galleries
Opening Reception
January 10th, 5:00-7:00 pm

Join us for the return of the Wayne/Holmes Artists' Exhibition!
This celebrated show is open to any artist working or residing (currently or formerly) in Wayne or Holmes County. Join us for the free reception on January 10th and help us welcome these fantastic artists!
---
This year's artists:
Kelly Aboulkacem
Patricia Anderson
Ashley Bevington
Lisa di Giacomo
Margaret Freed
Janice Mori Gallagher
Sydney Grier
Susan Grimm
Marilyn Hyde
Mike Jackson
Philip Joseph Kline
Stephen Kitchen
Noah Klenovich
Barbara Lang
Dennis Lipp
Lorene Meier
Vicki Prunty
Jason Rakich
Amy Schlabach
Susan Shie
Emily Speelman
Gerald Stephen
Zach Taylor
Sonja Tugend
Ben-Christo van der Westhuizen
Robert VanNatta
Cynthia Vaughn
Myron Weber
---
This year's judges are: Shannon Waller, Incoming Executive Director of Main Street Wooster; Emily Negro, Artist and Arts Educator, Mansfield Art Center; and Kate Plows, Artist and Arts Educator, Strath Haven High School, PA. 
---