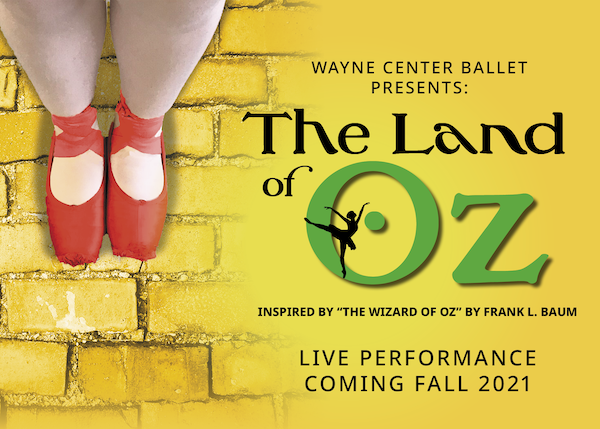 Join the Wayne Center Ballet in a magical trip to the Land of Oz!
inspired by 'The Wizard of Oz' by L. Frank Baum
This performance, originally planned for a virtual premiere on June 12, 2021, has been postponed until Fall 2021 so that it can be performed live in theatres! We can't wait to share this show with a live audience. More details and performance date TBA.
For dance parents:
On May 22 (the original planned taping day for Oz), the Wayne Center for the Arts Dance Department will present a small Spring Showcase in the WCA Auditorium. Attendance will be limited to students and families. For more information, please contact Mr. Brian.
---
Please patronize and thank our 'Land of Oz' Sponsors!
Sponsorship is a great way to support local students and connect with an active, influential audience. Find our Land of Oz Sponsorship/Advertising Form here.