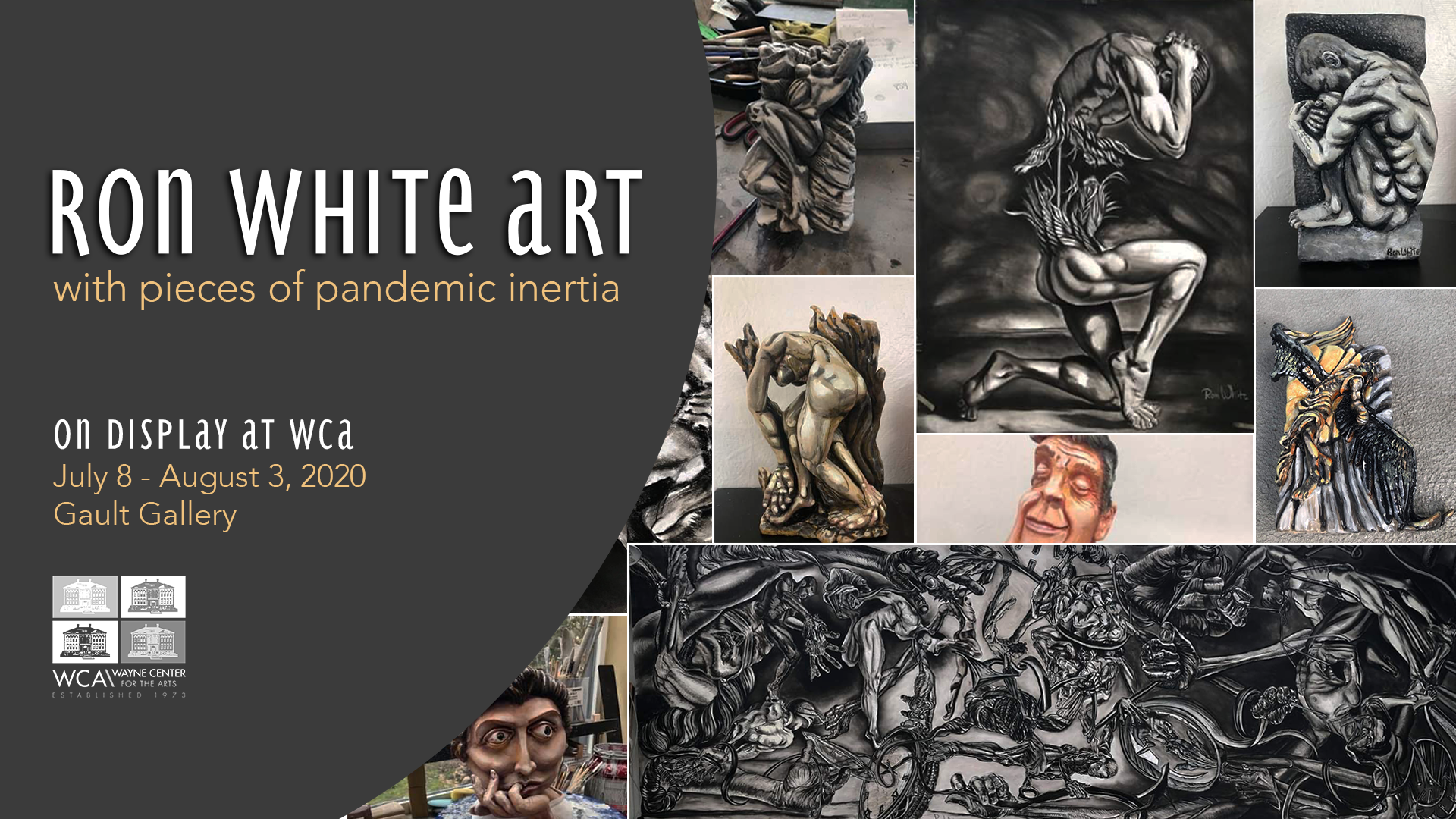 This exhibit of Ron White's unique, thought-provoking works in charcoal and sculpture was on display July 8 through August 3, 2020 in the Gault Gallery. View the exhibit virtually below!
---
ABOUT THE ARTIST:
Biography
Artist Ron White is a graduate of Wright State University and Kent State University with an emphasis on sculpture and education. He is a teacher at Barberton High School. He and his students have won many awards in the arts. Ron tries to lead by example showing in the galleries in Akron, Cleveland, Wooster as well as taking part in many professional art societies. His studio is in Summit Art Spaces on Main in Akron and on Tusc. in Barberton. He also has one made from a shipping crate at his home.
Artist Statement
As an award-winning visual artist working on paper, in ice, and clay, I have considered my use of figure post-modernist documents of moments in time.  I feel as though the figures mark an event. Most ceramics and drawings of this time are hybrids. Clay, paper, and water being the universal medium incorporate my two and three-dimensional concerns.
Clay and ice like that of drawing mediums are an additive and subtractive process that can be mixed, suspended, reclaimed, accompanied, fused, vitrified...... The possibilities are endless. I have only begun a life long obsession with these media. Since the first time a man put his mark in the mud, the earth and its populous has changed, but his need to communicate through his mark, his line, is still pertinent and necessary.
Read more about Ron in the Akron Beacon Journal!
---