Wayne Center for the Arts Dance Department presents: New Works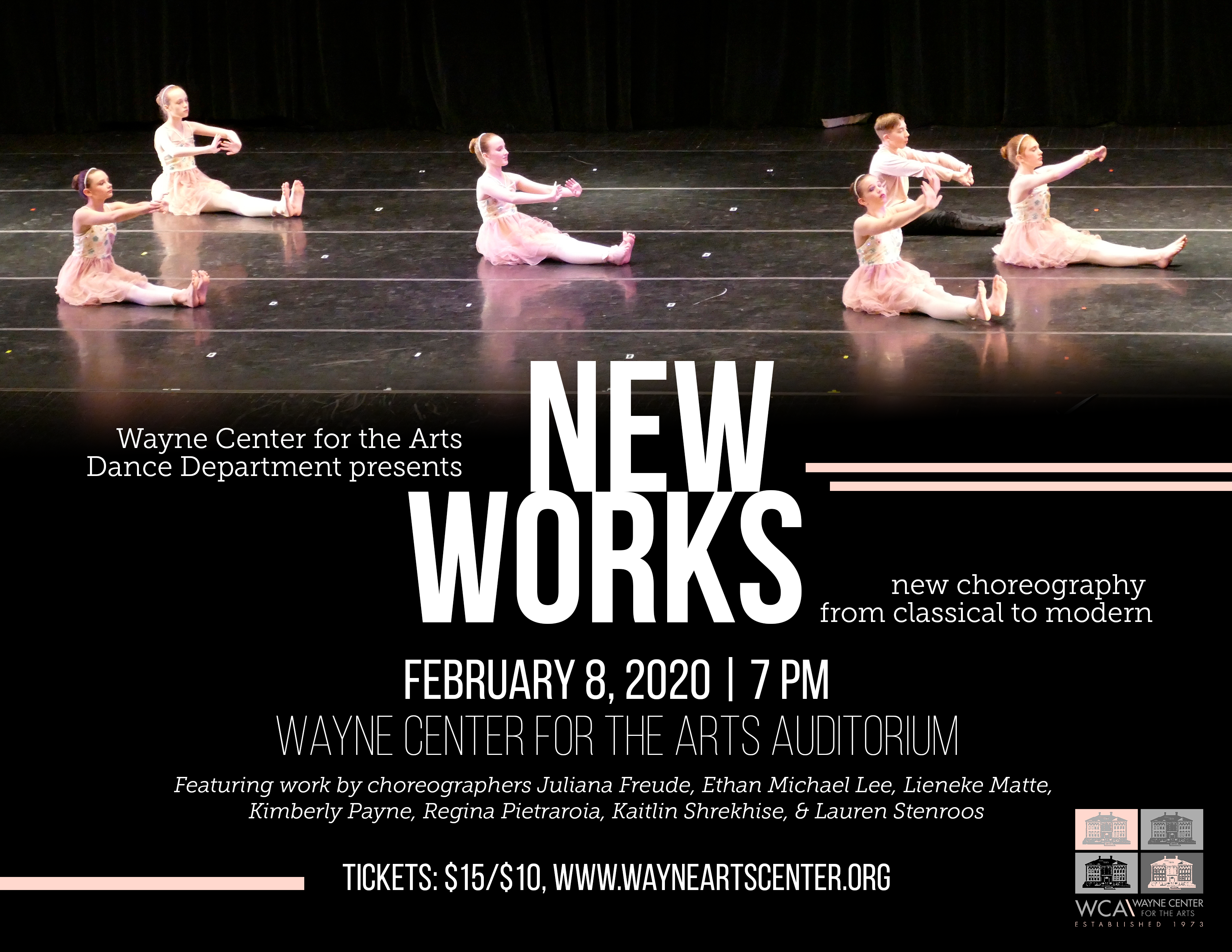 The "New Works" project is an opportunity for dancers to work with a variety of choreographers, expanding their movement vocabulary and learning to work with a variety of teaching styles. Artistic Director Brian Murphy feels strongly that experiences like this are "essential for a dancer's growth." This performance is also unique in that will be developed in less than a month; auditions take place on January 9, 2020, and the performance will be February 8, 2020. Join us for the final performance and see the culmination of this bold new project!
---
AUDITIONS (open to Wayne Center Ballet members and community dancers): Thursday, January 9, 2020 | 5:30-8:00 pm
PERFORMANCE: Saturday, February 8, 2020 | 7 pm
Featuring work by choreographers Juliana Freude, Ethan Michael Lee, Lieneke Matte, Kimberly Payne, Regina Pietraroia, Kaitlin Shrekhise, & Lauren Stenroos
---
For more information about auditions, contact Brian at 330-264-2787 x217 or brian@wayneartscenter.org
---
Purchase Tickets Here!
---
Interested in Sponsorship/Advertising?
Sponsorship is a great way to support local students and connect with an active, influential audience. Find our 2019-20 Ballet Season Sponsorship/Advertising Forms here.