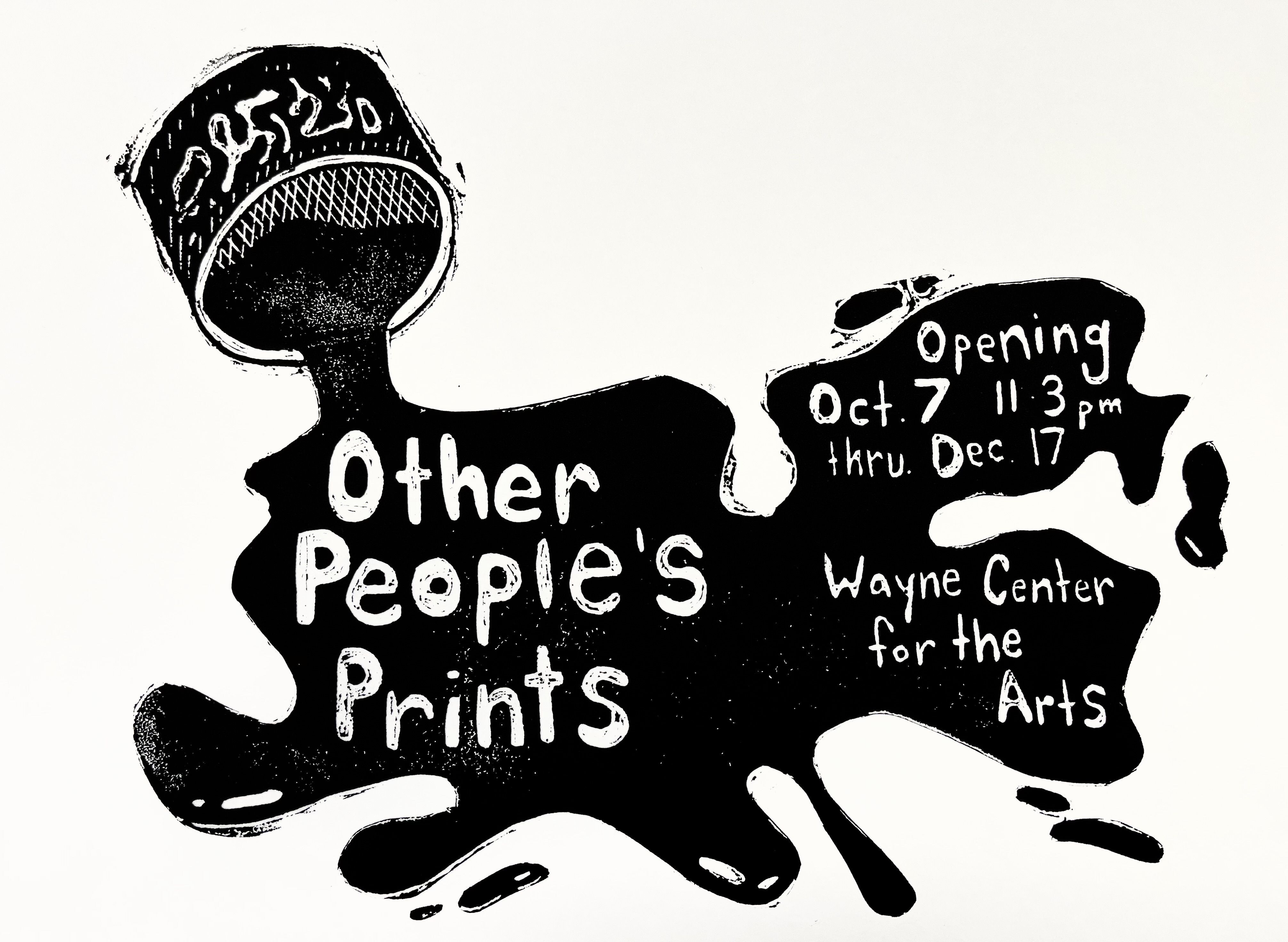 Opening Oct. 7th During the Fall Festival.
On Display through December 17th.
We are excited to have Wayne County's first print exhibition in the Looney Gallery, showcasing 10 talented printmakers that were invited to display their work. Printmaking instructor, Ricki Denes, and Baldwin Wallace intern, Claire Bond, worked for months curating this exhibit. "We are excited to host this exhibition to give the community a glimpse into the art of print. This gallery is designed to showcase a variety of techniques and innovations in printmaking." said Claire Bond. The seed for O.P.P. was planted once WCA received a grant approved for a printing press (affectionately dubbed as "Willard") to expand our printmaking program. Darcy Haynes, Visual Art & Outreach Coordinator at WCA, has been building a print program for about two years and the press was a huge piece of this puzzle. She said, "I saw a need in the community for a printmaking program, classes, and access to a press." The press was generously funded through a grant given by the Robert and Esther Black Family Foundation Fund of the Richland County Foundation. The Wayne Center for the Arts is excited to kick their print program up a notch with both the print show and Willard. Students at summer camps and in print classes have already gotten to try out the new press. If you're interested in taking a class and finding out the magic of Willard, you can check out the current course schedule.