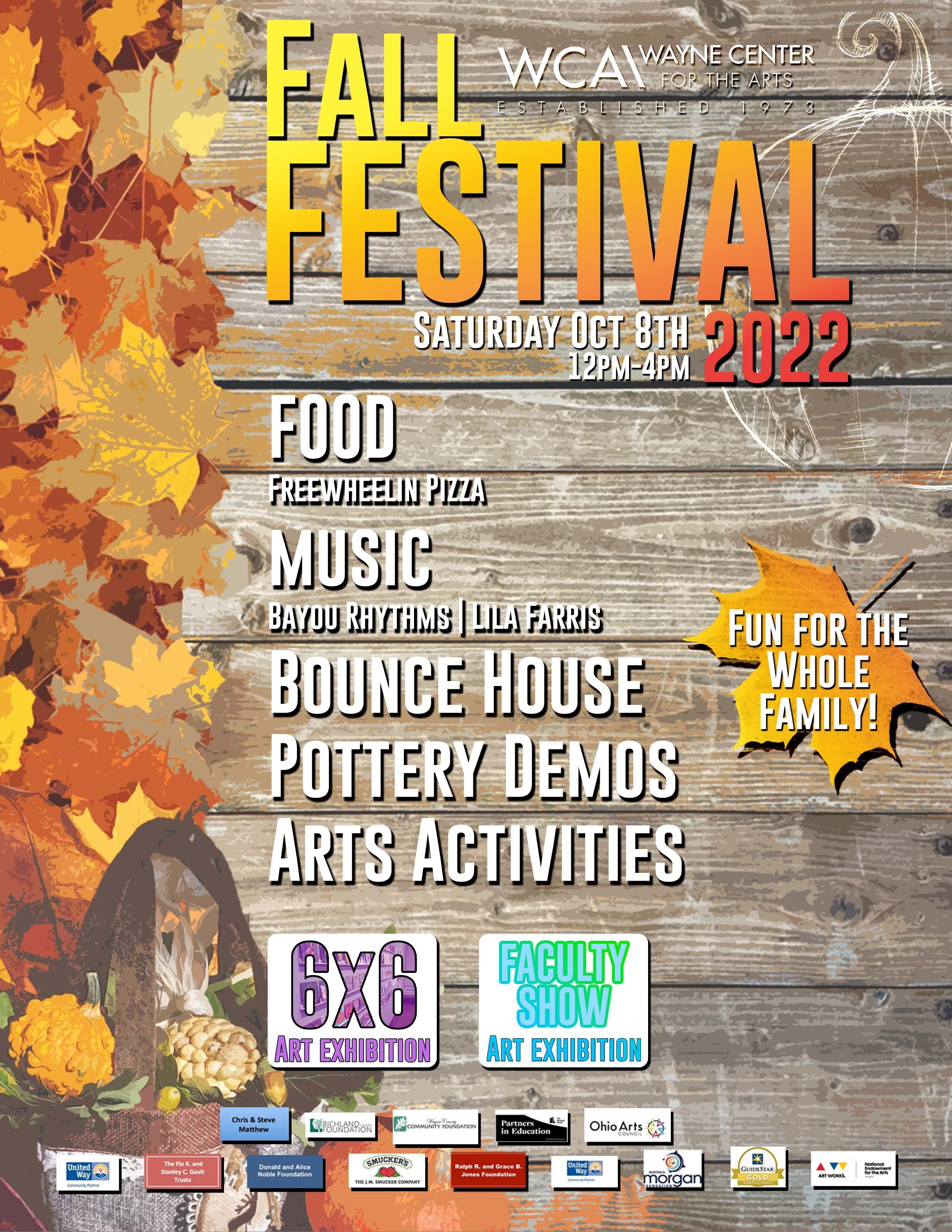 Join us for an afternoon of music, food, family fun, and of course .. Art! Our annual Fall Festival has something for everyone, and also debuts our 6x6 and Faculty Exhibits - with all sales benefiting Wayne Center For The Arts.
---
See more information, and enter our 6x6 Exhibit HERE!
We are still accepting signups for vendors! See the bottom of the page to reserve your spot before time runs out!
---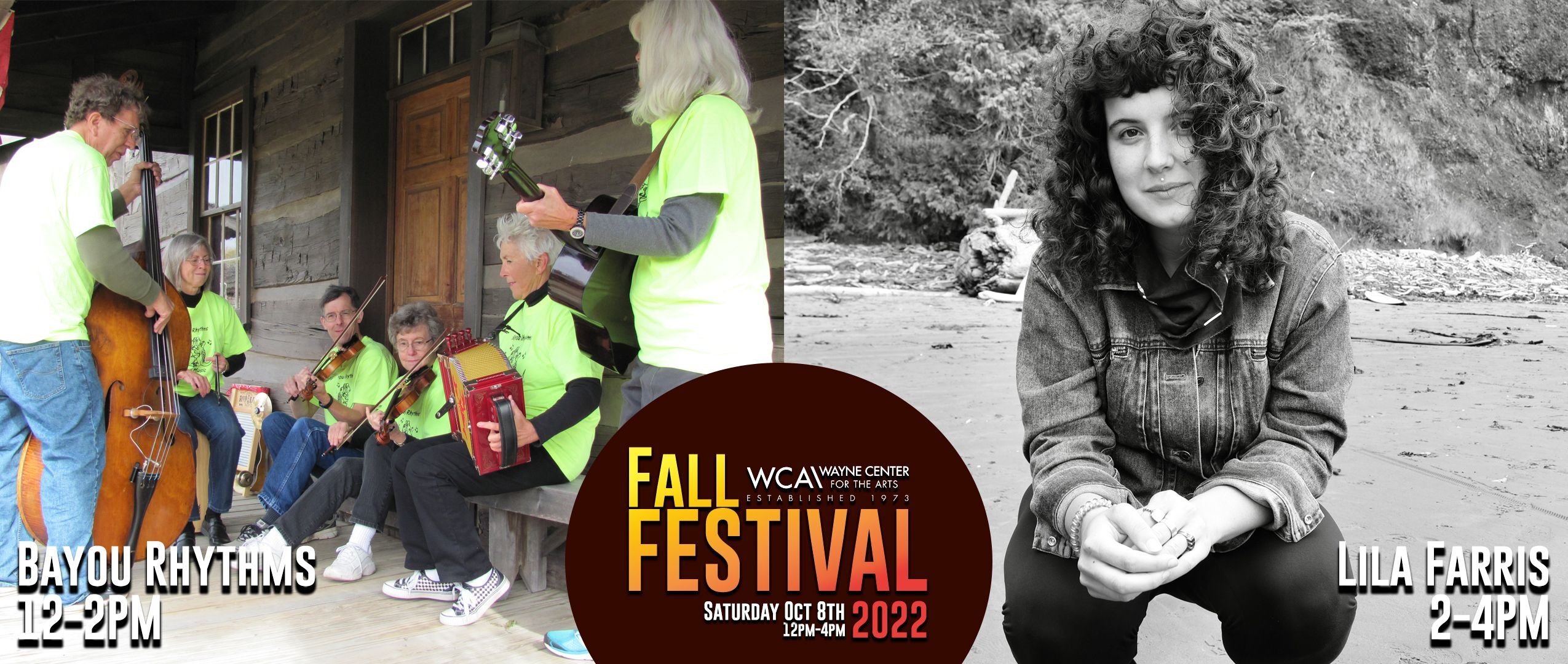 LIVE MUSIC!
12:00PM - 2:00 PM
The Bayou Rhythms play traditional Louisiana Cajun dance music.
Laissez Les Bon Temps Rouler! (Let the good times roll!)
Bayou Rhythms are:
Cid Cayhoe - Accordion and vocals
Jean Linton - Fiddle and vocals
Mike Deyo - Fiddle
Barb Withee - Guitar and vocals
Dave Hider - Bass and vocals
Anne Brush - Triangle,Drum, and Washboard
https://www.facebook.com/BayouRhythms
2:00PM - 4:00PM
Lila Farris is a singer-songwriter from Akron, Ohio. She began songwriting at a young age but didn't begin sharing until 2015. Lila loves to tell stories- she hopes that sharing her own experiences and the experiences of others will remind us that we are all a lot alike. She believes that every human being is worthy of love and that hope is certainly alive, and she desires to express those beliefs in her work.
https://www.facebook.com/lila.farris.7
---
VENDOR TABLE SIGNUP AND GUIDELINES
1.  All items must be hand made, no pre-made items or company direct sales.  (Scentsy, Avon, etc.)
2. This is a juried event, please send lynn@wayneartscenter.org photos of your work and booth set up (if you have a booth).  If your application is not accepted, application fees will be returned to you.
3.  You will be asked to provide your own tables.  If you do not have a table available, please contact lynn@wayneartscenter.org to arrange to rent a table for an additional $5.00 per table.   Tables will be rented on a first come, first serve basis.