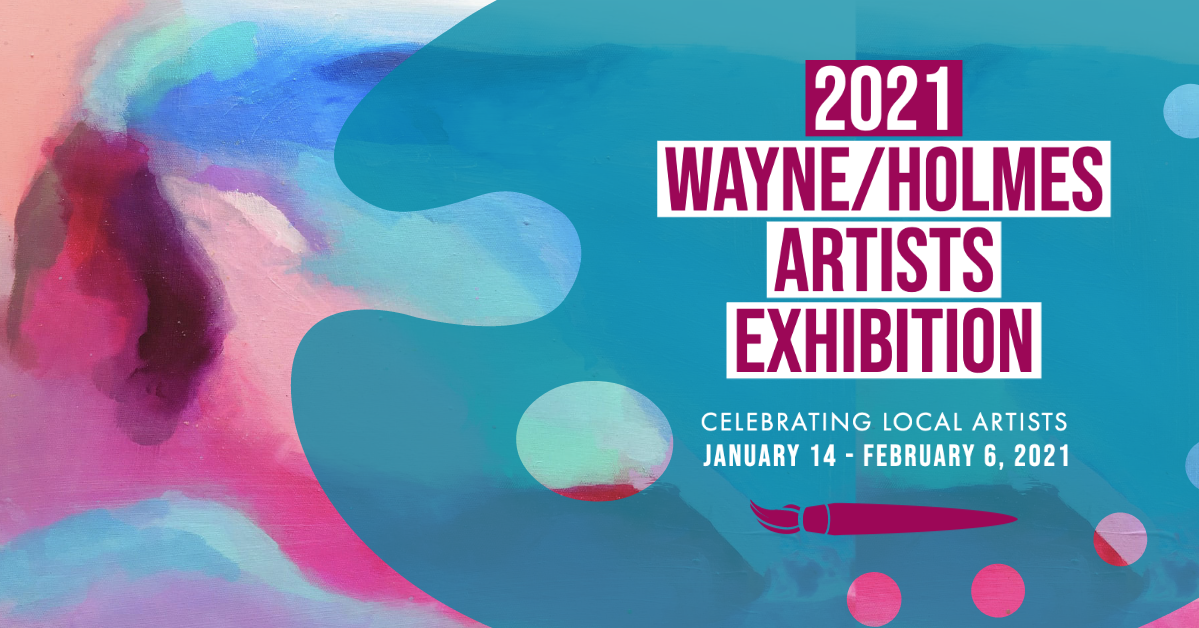 This show is open to any artist who works or resides (currently or formerly) in Wayne or Holmes County. 
At Wayne Center for the Arts, we're committed to showcasing the work of local artists. This year's Wayne/Holmes Artists' Exhibition is being planned as usual, with the understanding that the format may need to be adjusted pending state guidelines on large gatherings. At this point, as of August 2020, the WCA building is open for limited classes but has not yet returned to our full event schedule. We know that, no matter what, we are planning a celebration of local art which will be displayed in a flexible format. We know that early notice is important for artists to create their best work, so we are still opening submissions as planned.
---
Artist Prospectus
Each artist may submit up to three pieces of artwork that are of original composition, owned by the artist, completed within the last three years, and not previously displayed at the Wayne Center for the Arts (WCA).
All mediums of artwork will be considered.
Fees (nonrefundable): WCA Members: $10.00 per entry; Non-Members: $15.00 per entry.
Entries must be submitted online with up to two digital photographs per piece showing all aspects of the work. Include artist's name, and artwork title which correspond exactly with the artist's entry form.(ex: JDoe.sunrise.1)
Digital files should be a minimum of 300dpi, a maximum of 2GB per image, and in .jpeg format.
Accepted entries must be delivered to WCA by the delivery date and must be prepared to safely display.
No items will be accepted after the delivery date.
WCA is not responsible for damage to artwork that has not been properly prepared for display.
WCA reserves the right to remove artwork at any time.
Artwork not picked up by the deadline will be considered abandoned and becomes the property of WCA.
WCA has the right to use submitted work for marketing and publicity for the show.
All sales will be handled by WCA and a 30% commission rate applies.
Insured value must be 50% of Sale Price or NFS value. WCA is not responsible for pieces with unrealistically claimed value.
Entry of Work constitutes acceptance of stated criteria.
---
Calendar of Events
Submission Deadline: October 1, 2020 5:00 pm
Exhibition: January 14, 2021 until February 6, 2021
Email Notification to Artists: by October 30, 2020 (or earlier)
Opening Reception and Awards: January 14, 2021, 5:00-7:00 pm, pending state guidelines on large gatherings
Delivery of Accepted Work: December 14 to 22, 2020, during WCA business hours
Pick-Up of Displayed Work: February 8 - 13, 2021, during WCA business hours
---
Awards
To Be Announced
---
Contact Info
Lynn Davis: lynn@wayneartscenter.org
---