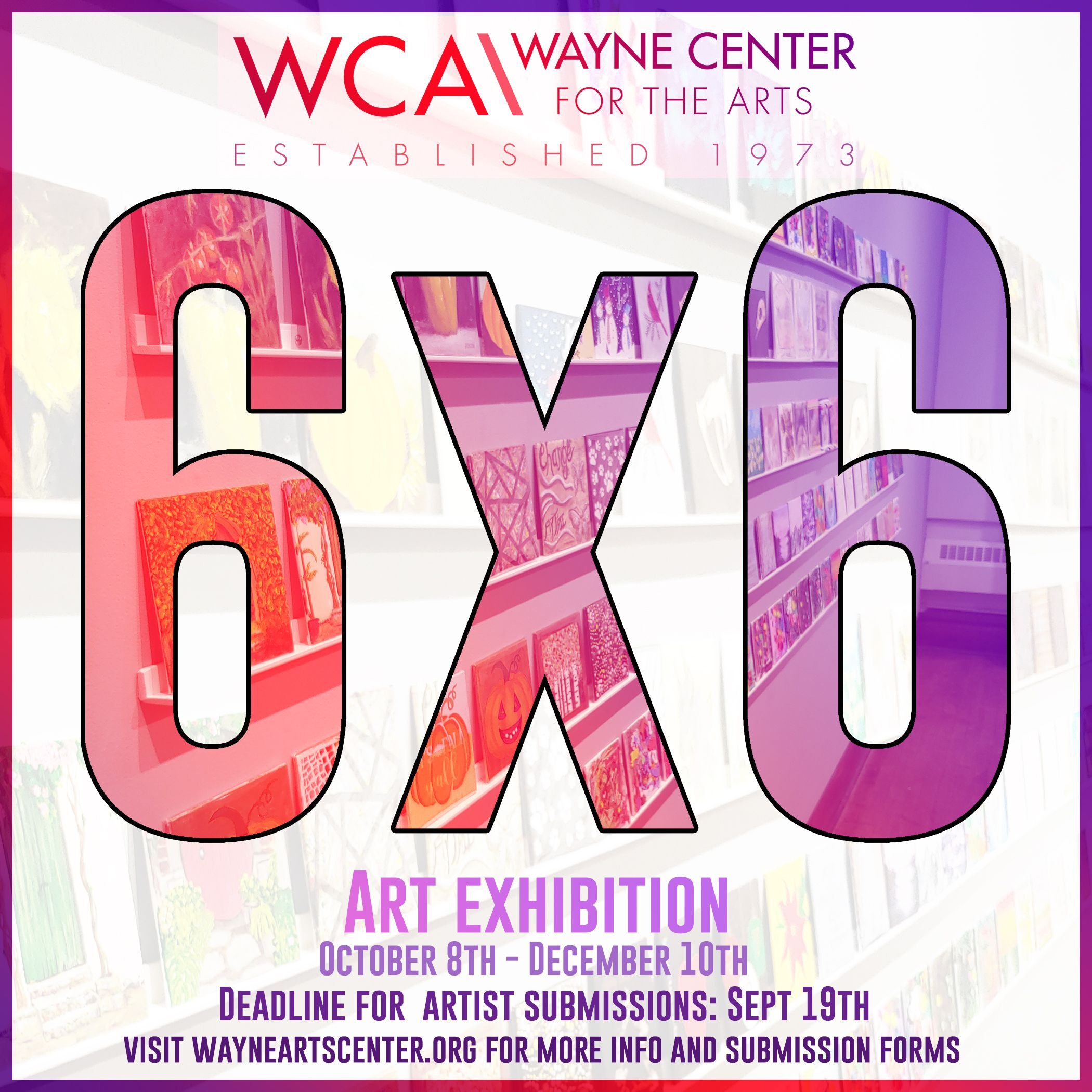 Join us for the second annual [6x6] show here at WCA! This show aims to bring together hundreds of local artworks, made by local artists, designers, community members, youth, and YOU to cover the gallery walls. From now until September 19th, we're calling on the community to bring in works of art that are 6" by 6" square, of any theme and in any media!

 All works will be available for sale to the public at $20 each with $10 benefiting the Wayne Center for the Arts and $10 going directly to the artist. All are welcome to come and view as well!
The 6x6 Art Exhibit will begin on October 8th and run through December 10th.
All works will be available on Monday December 12th during normal business hours.
---