Join us for the return of the WCA Holiday Artisan Market!
November 29 & 30, 2019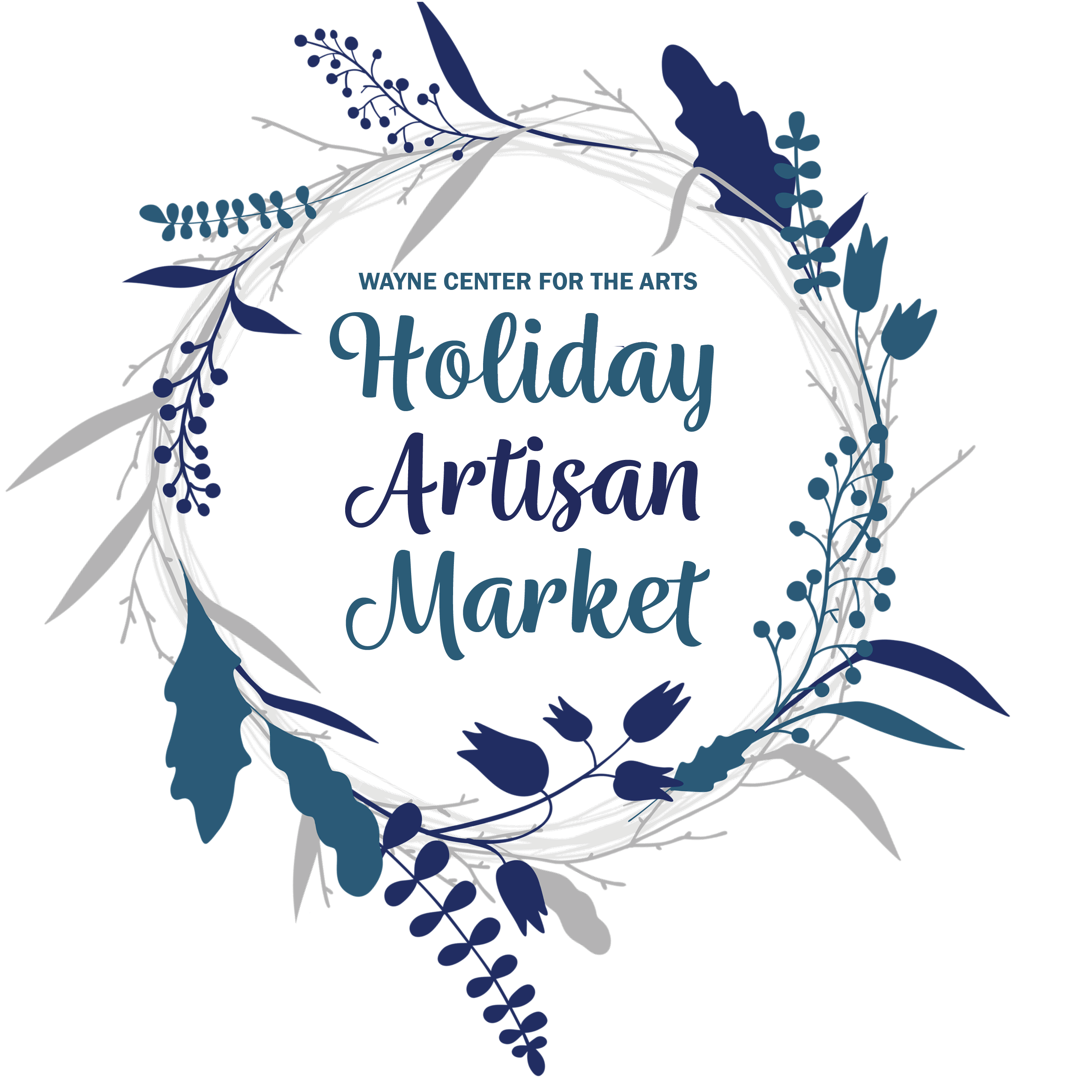 Market Hours:
November 29: 3:00 - 8:00 pm
November 30: 9:00 am - 5:00 pm
Join us on Friday, November 29 and Saturday, November 30 for the return of the WCA Holiday Artisan Market! We're thrilled to "deck the halls" of WCA with artist booths - just in time for your holiday shopping. We'll have live entertainment and food available from local food trucks Umami Bites, Korasada, and Freakin' Rican! 
---
Here are just some of the amazing artists you'll find at the 2019 Market!
Jeanne Fashempour - Encaustic
LaSontia Sharlow - Ceramics
Jody Lanham - Jewelry
Nancy Franck - Jewelry
Cindy Bethel - Etched glass & Watercolors
Julie Fisher - Handmade hats
Liz Madison - Jewelry, Ceramics, Watercolor, Hand-carved stamped paper items
Sarah Lyon-Jewelry & wood items
Sabine Koeninger - Baby booties
Aili Griffiths - Polymer clay sculpture
Amy Schlabach - Acrylic painting
Amelia Carpenter - Jewelry
Carol Corner - Glass
Eileen Dorsey - Jewelry, Paintings, Prints
David Miller - Metal, Forging, Welding, Wood
Tracy Hamilton - Wood
Don Jeffrey - Mixed media, Watercolor/Pen & Ink
Lee Pagani - Rustic Mirrors & Mantles
Jim Spires - Pottery
Nick Hoeller - Photography
Matt & William Allen - Functional Metal & Wood Creations
Morgan Smith - Crocheted Art, Lake Erie Beach Glass Jewelry
WCA Potters 
---
Are you an artist? Crafter? Maker? We still have a few vendor spots open, and we'd love to see you at the 2019 Market! For details, please email lynn@wayneartscenter.org.