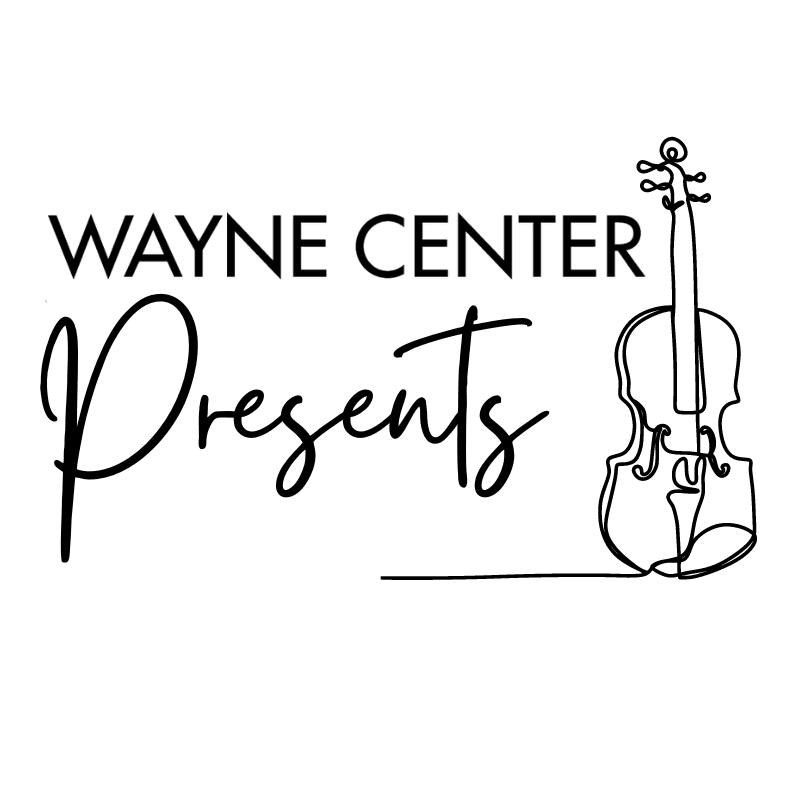 The Wayne Center for the Arts is proud to announce the inaugural season of a new concert series, "Wayne Center Presents," in partnership with ESQYRE, an Ohio based organization focused on classical music performance and education programs. Offering a monthly concert from February 2023 - June 2023, the series features diverse ensembles, artists, and programs, with a focus on sharing outstanding music experiences with audiences in an intimate venue.
"I am very excited to resume the legacy of the Wayne Center for the Arts bringing world-class performers to our community. I remember attending phenomenal concerts here in my youth, and have spoken with many community members who are quick to share support for new opportunities," says Sara Starr Brink, Executive Director of the Wayne Center for the Arts. "These concerts being presented are the same as those held in the world's most prestigious venues. The opportunity to experience these caliber of artists in such an intimate setting will be truly remarkable."
In the past, the Wayne Center partnered with organizations including the Chamber Music Society of Lincoln Center, the John F. Kennedy Center for the Performing Arts and others to present performances ranging from the world's best string quartets (including the Emerson and Escher) to legends of folk and bluegrass including Rhonda Vincent and Ellis Paul and jazz legends like Robert Lockwood Jr.
Revitalizing this tradition, the Wayne Center has collaborated with world-class performers who will travel from across the United States to perform at their auditorium at 237 S. Walnut Street, Wooster. The series opens on February 3rd with Jason Vieaux, a Grammy-winning classical guitarist. All concerts are limited seating with close proximity to the artists for a unique, immersive experience.
Other musicians who will perform for the series include the Theron Brown Jazz Trio, award-winning violinist Jinjoo Cho, the acclaimed Escher String Quartet, and celebrated young duo Asi Matathias (violin) with Matthew Graybil (piano).
"ESQYRE looks forward to partnering with Wayne Center for the Arts to share our extensive network of musicians with the Wayne County community. In addition to performances, education programs will involve local school students, extending the experience beyond the concert hall," states Jarrod Hartzler, Vice President and Managing Director of ESQYRE.
Just in time for the holidays, those interested in the full series can purchase subscription tickets for $80 beginning December 8th at WayneArtsCenter.org. Individual tickets are $20 general admission and will go on sale in January 2023.
Support for Wayne Center Presents is provided by a grant from the National Endowment for the Arts, the Ohio Arts Council, and individual contributions.