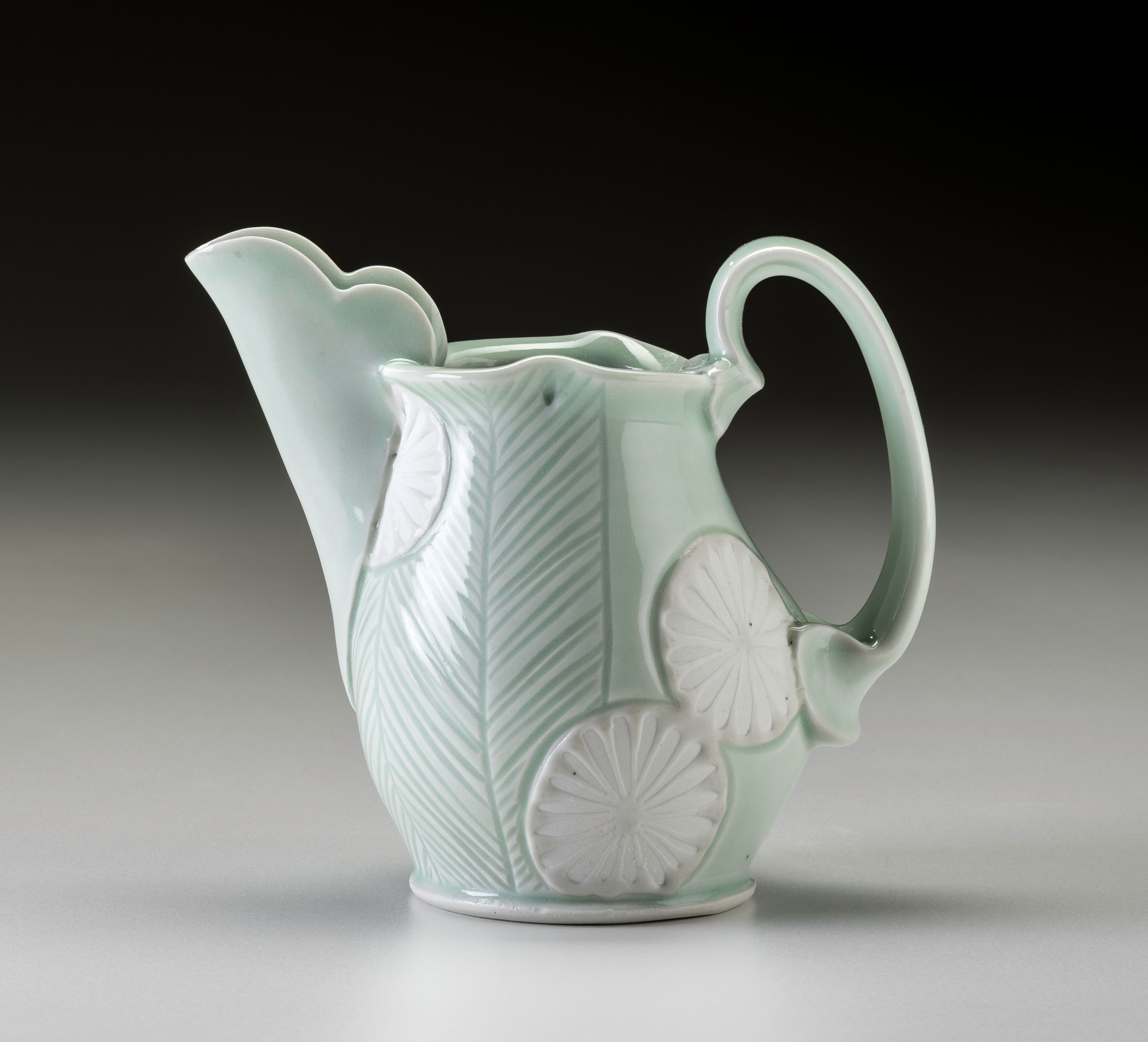 (Wooster, Ohio)—Presented by Ohio Designer Craftsmen at the Wayne Center for the Arts in Wooster, "Functional Ceramics 2019" showcases exemplary work by 20 artists from across the country and from Canada. West Virginia artist Jen Allen creates porcelain tableware. Her work, she says, "is made to honor and enhance the rhythms of home life. My focus is to express sentiments of beauty and joy." Allen is determined to "keep 'handmade' an essential part of the contemporary home" and to "enhance the home, engage the hand and enliven the spirit."
Among the artists joining her are Carole Epp, Sasketchewan, Canada; Tony Clennell, Ontario, Canada; Shawn Ireland, North Carolina; and Brandon Knott, Ohio. Knott, a high-school art teacher, has been attending the Functional Ceramics Workshop since he was in high school himself.
This year's workshop will be held April 12–13, and exhibition artists Jen Allen, Tony Clennell and Kenyon Hansen of Michigan will be presenting their individual making and decorating techniques. Registration: $190; students, $90; includes 2 box lunches and dinner at Quailcrest Farm. A free reception will be held April 11. Space is limited. To register, see www.functionalworkshop.com or telephone (614) 486-4402.
Ohio Designer Craftsmen (ODC) is a nonprofit organization dedicated to promoting awareness and appreciation of fine craft, and helping artists develop professional skills. ODC receives ongoing funding from the Greater Columbus Arts Council, Ohio Arts Council and the Columbus Foundation. Membership is open to both artists and craft enthusiasts. For further information, see our website at www.ohiocraft.org.