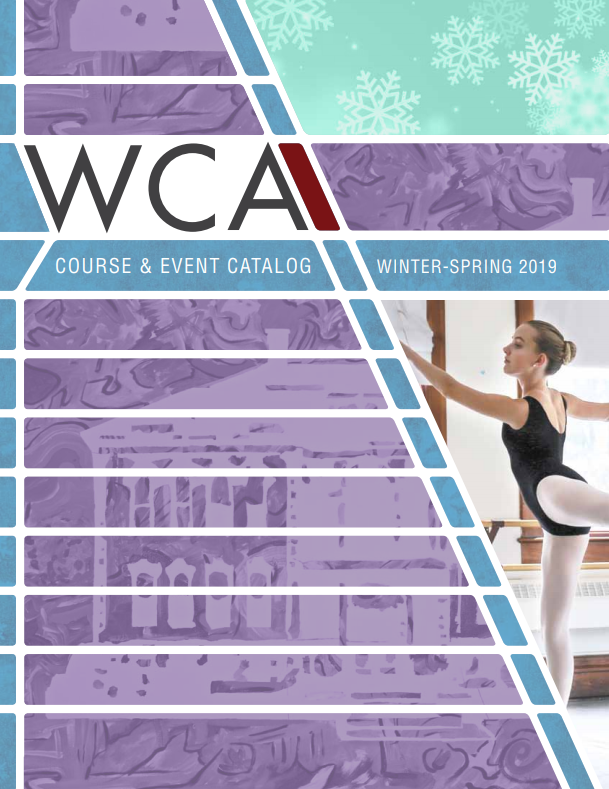 Is it almost 2019 ALREADY? We have had an amazing year here at WCA, but we're starting to think ahead with new course offerings for winter and spring 2019. Our catalog is live and registration is open, so let's check out some of the best things coming soon:
A Day At Hogwarts Returns! Calling all witches or wizards above the age of 7 - join us for a day of wonder and discover the magic of art. Don't miss the chance to register for your favorite house, meet professors of the Wizarding World, visit the Great Hall, and more! This event favorite returns on January 19, 2019. 
First Annual Wayne/Holmes Artists' Exhibition. Applications have been sent, artwork has been judged, and we're ready to bring you a fabulous show! This exhibition opens January 10 and will feature work from close to 40 local artists. Each artist is a current or former resident of Wayne or Holmes County. Check out the details here!
More Art Classes for Teens & Adults. We've heard your feedback about the age gap in our course offerings, and we are thrilled to bring you Artist's Studio (ages 14-17), a personalized class for teens who are considering applying to art school or looking to further their skills. For adults, we're offering Painting Techniques, Intro to Oil, "Craft and Carafe" (BYOB) Events (including one on Valentine's Day!), Clay Workshops on Creating a Home Studio and Wind Chimes, and more! You can always find something new exciting to explore and create with us. 
Spring Dance Performance Information. Featuring our entire dance school (from our littlest dancers to pre-professional ballerinas), our spring performance The Journey of Sunshine is sure to amaze and delight. Choreographed by Artistic Director Brian Murphy, this performance will feature our Community School of Dance in the afternoon performance and a new group of professionals meeting at our arts center - The Walnut Street Ballet - in the evening. It's an exciting time with new developments in our dance program, and we're full of growth and expectation! Keep watching social media for rehearsal photos and updates. (Also - it's not too late to sign up for classes and perform in the spring! Community School classes start January 22, and are open to all with no experience necessary!) 
Plus more... This list is only a start of the spectacular things coming this spring. Some are old favorites - like Mudlarks Clay Classes, Functional Ceramics Workshop, or ARTrageous Annual Gala - and some are new, like magical animal-themed classes art classes for kids and an egg-decorating workshop! Enjoyed this sneak peak? Check out our Winter/Spring Catalog for these and other exciting things to come!