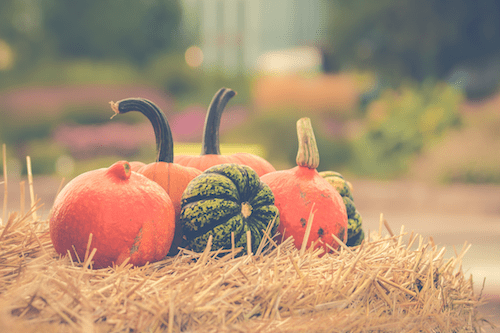 Leaves are changing, the weather is crisp, pumpkins abound - we enjoy our Octobers so much! We are the Wayne Center for the Arts are excited for some wonderful events this month. We hope to see you here! Here are some of our staff favorites: 
Fall Clay Workshops. Saturday, October 6 is the our first fall date for Family Clay Workshops! Bring the entire family for Autumn Impressions (9:00-10:30 am) and make a gorgeous platter with natural leaf impressions. Then, kids from 6-13 can create a Halloween Scene (10:45-12:15 pm) with plenty of spooky characters! 
"A Visit With the Wildlife of Kenya" Opens. Photographer Stephen Shapiro will take us "on safari" with his images of Kenyan wildlife and stunning landscapes. Join us for an opening reception on Friday, October 19 from 6-8 pm, or stop by during WCA open hours from October 19 to December 14. 
Members-Only Hand-Lettering Workshop. Did you get an invitation to our secret Friday-night art class? You have to be a WCA Member to attend, but we're sneaking the cat out of the bag. New Visual Arts Coordinator Alison Eby will lead us through a fascinating exploration of the art of hand-lettering on Friday, October 12. Maybe we'll see you there...maybe we won't...it's a secret!
WooTown Treat Trail. Wayne Center for the Arts is proud to be a stop on the WooTown Treat Trail on Saturday, October 27! Get your costumes ready and join us for family friendly activities and treats from noon-2 pm. Keep checking our Facebook page for more information!