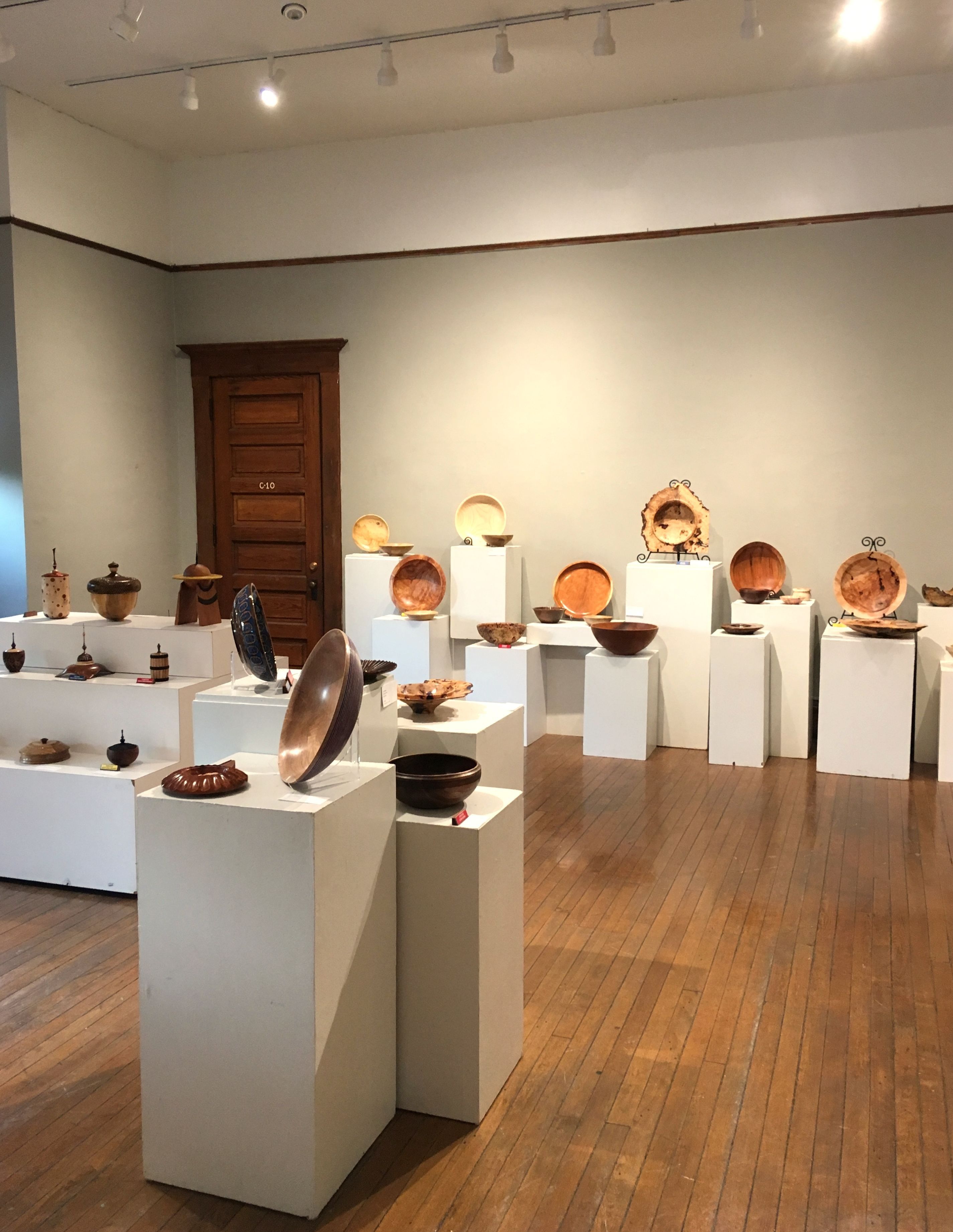 We at WCA are proud to host the return of the annual Woodturners' Exhibition. We look forward every year to having our galleries filled with beautiful platters, vases, sculptures, and more, created from a plethora of different types of wood. Our 2018 show features art from North Coast Woodturners and Buckeye Woodworking and Woodturners. Here are some highlights you can expect:
Hats by Ron Tomasch. One of our featured exhibitors specializes in turned wooden hats. On display, you can see one of Ron's turned cowboy hats and a baseball cap - both made completely out of turned wood! These have been some of the most talked-about pieces of the exhibition. They're definitely worth seeing in person!
Bowls and More by Bob Stone. Another of our featured artists, Bob Stone, hails from Buckeye Woodworking and Woodturning. Bob's spectacular platters and bowls are turned from a variety of beautiful woods. Don't miss his turned spice grinder or carved and dyed wooden spheres.
Lathe. Buckeye Woodturners have added a new functional piece to this year's exhibition: a full-size, operational wood lathe. The care and craftsmanship involved in the lathe's construction merits its display as piece of art as well. Note the fine layers of contrasting woods and the intricate mechanism. 
Over 100 Colorful Pieces. The 2018 Woodturners' Show is a stunning showcase of the many colors and textures of natural wood. With an art form made primarily of wood, one could expect this show to be somewhat monochromatic, but the display is anything but. With woods as common as the average cherry or maple, or as striking as bubinga or ziricote, the rainbow of wooden colors will surprise and delight. This show is one for nature-lovers as well as admirers of quality craftsmanship!
We hope to see you at the 2018 Woodturners' Exhibition - open from now until October 13 in the Looney Gallery!