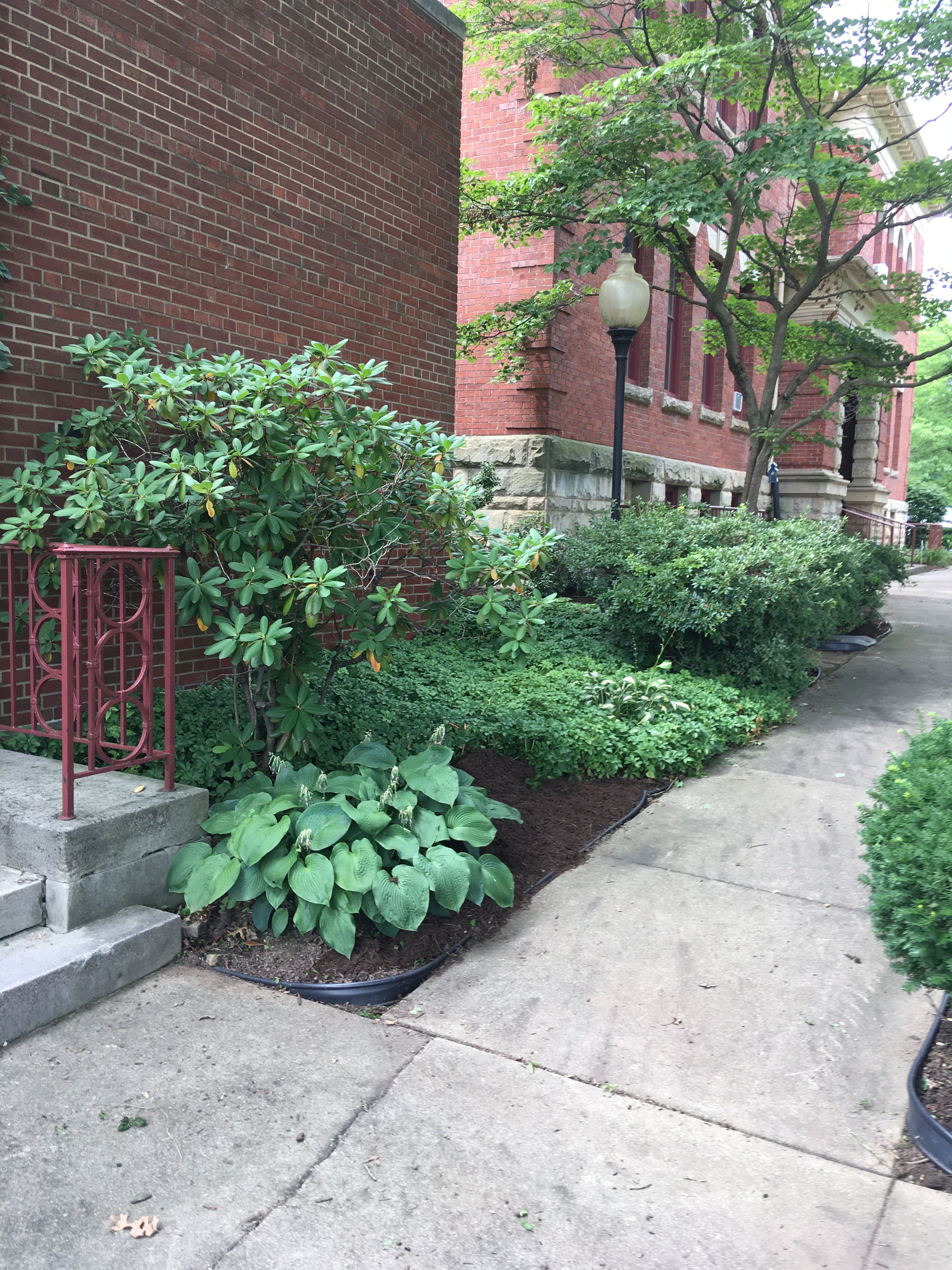 On August 2, 2018, a group of amazing volunteers helped us organize the first annual Wayne Center for the Arts Garden Clean-Up Day! We weeded, mulched, cleaned out beds, moved bulbs, and more. We've been hearing for weeks that poison ivy had overtaken some of our English ivy beds, and with the amount of young students that visit our building each week, we knew that something had to be done. So we grabbed our gloves, shovels, and pruners, and set to work!
Over the course of an afternoon, WCA staff and volunteers cleared weeds from all four sides of the building. We were incredibly grateful to receive a donation of ten yards of mulch from Woodland Mulch, which covered almost all the exposed ground. We also cleaned up the perennials in the front beds and cleared the overgrown front right corner of the gardens. On the Henry St side of the building, we removed a large patch of dead ivy, weeded, and prepared the side bed for new planting. We hope to plant something new there on our next garden day! 
We at the Wayne Center for the Arts are so thankful to have volunteers who give of their time and effort to help our building look its best. If you are interested in helping us out, please contact us.