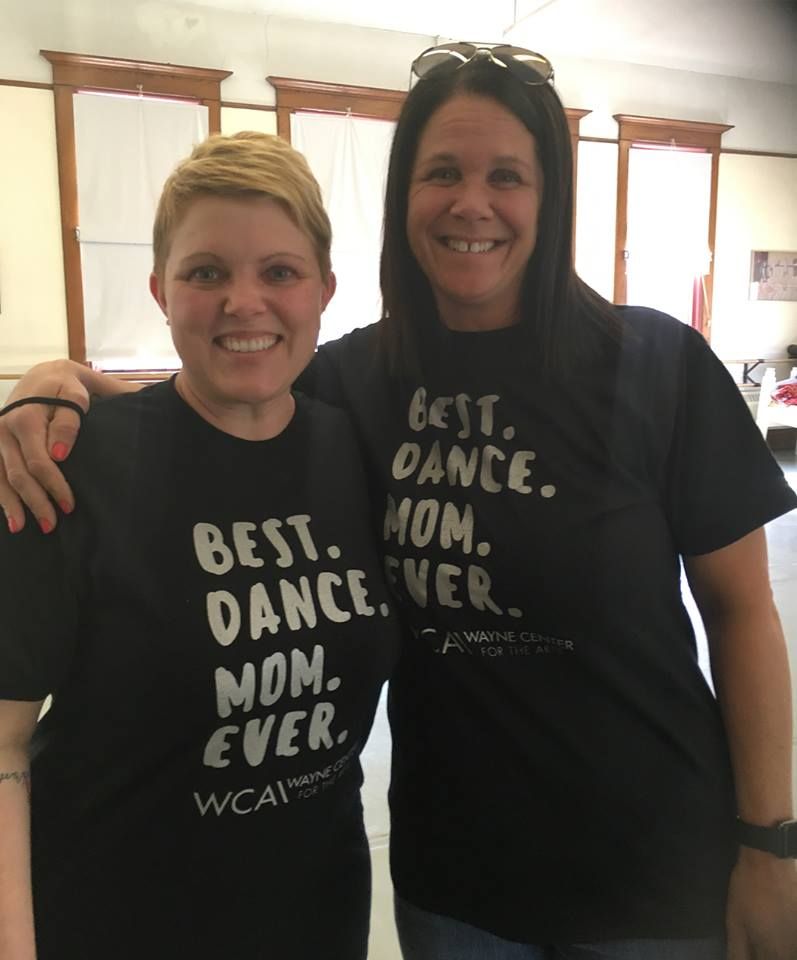 Love seeing the arts thrive in your community? Want to help us with our mission of "enriching lives and strengthening communities through art?" Here are some ways you can help!
1. Become a Member. Membership is one of the easiest ways you can support the Wayne Center for the Arts. Did you know that, as a member, you receive invitations to gallery exhibits, performances, and special events? We like to keep our membership informed, and your dues help us help you connect to the artistic community of Wayne County! Plus, members enjoy lower class tuition and discounts on our locally-made gift shop items. Best of all, you know that you're supporting an organization where your membership dollars go back to the community in the form of class scholarships, guest artists, outreach to local seniors, and more.
2. Volunteer. Every great organization needs a team of dedicated, talented people "behind the scenes." Over the last year, Wayne Center for the Arts volunteers have designed and sewn costumes for dancers, provided hair and makeup styling for performances, weeded gardens, gathered "loot" for fundraising events, distributed flyers to local businesses, labeled bulk mailings, decorated our halls with student artwork, and more. If you have time, we'd love to have you involved! Plus, volunteering is a great way to support the arts without making a financial commitment.
3. Donate. One of my favorite moments of this year's ARTrageous Fundraiser happened at the very end of the event, after all of the glamorous prizes had been purchased. One of our center employees had proposed auctioning off scholarships for students who wouldn't otherwise be able to afford classes. Thanks to grants, local foundations, and the generosity of our employees, our center is lucky to provide a large amount of financial aid, but courses and events do cost funding, and we always run out of aid before the end of our fiscal year. We watched as person after person raised their auction paddles to contribute thousands of dollars for students to participate in the arts. We are so grateful for our community's support, and for the kindness and generosity of people like YOU. If you are already a member with us and wish to give more, please contact us or click the "donate" button on our website, and help provide a scholarship for a student in need.
Thank you for all of the ways that you already support the arts in Wayne County! We hope to see you soon!