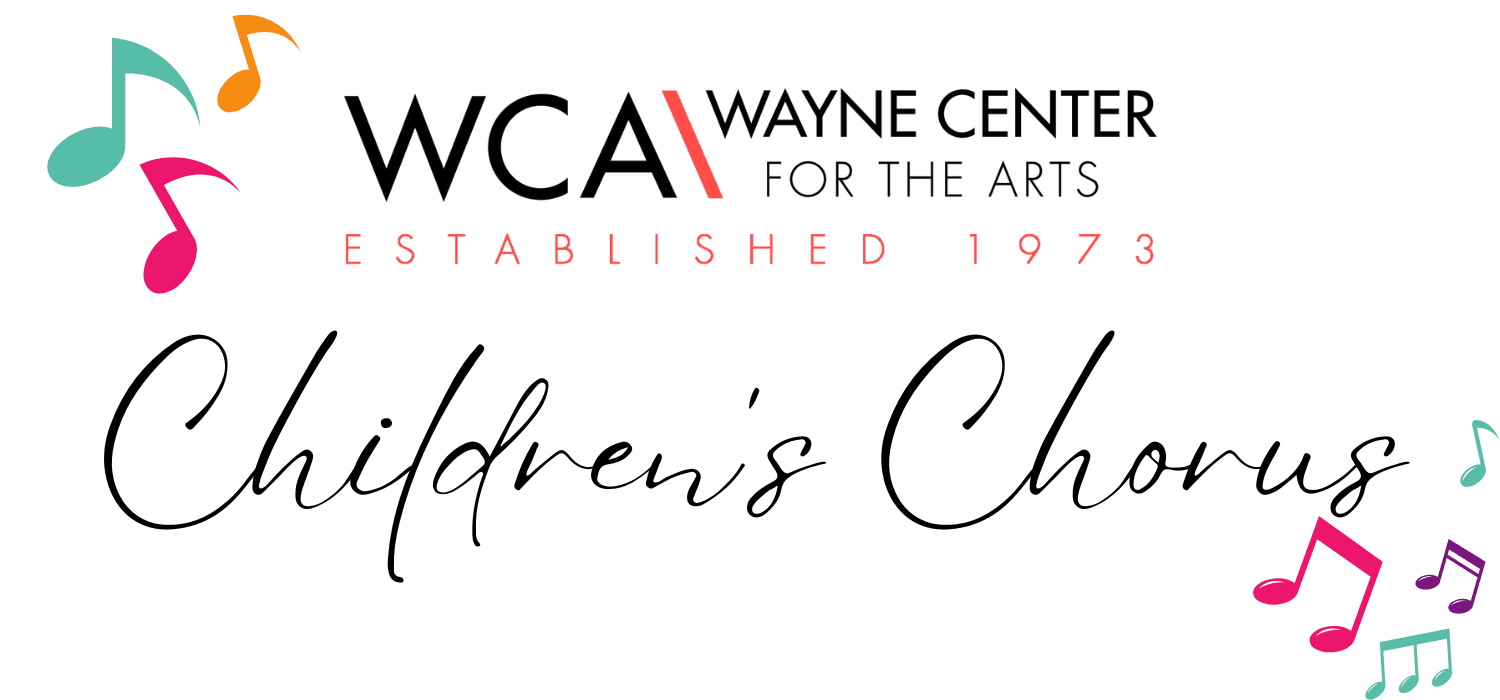 Calling all 4th, 5th, 6th, and 7th Graders in the Wayne County and Northeast Ohio Region...The Wayne Center for the Arts Children's Chorus is a treble choral ensemble dedicated to striving for excellence in the art of choral music. This ensemble is open to students in grades 4 through 7 with unchanged or treble voices in the greater Wayne County and Northeast Ohio region. Students are placed in this ensemble through individual voice placements prior to the start of the school year. A voice placement provides the director with the opportunity to get to know each student, their voice, and their musical skills. The Children's Chorus rehearses once a week on Monday evenings from 6:00pm-7:30pm and performs 2 concerts per year. This ensemble will perform a wide variety of choral repertoire developmentally appropriate for children's voices. Emphasis will be placed on developing healthy vocal technique, music literacy skills, and choral ensemble skills. Through participation in the children's chorus, students will experience the joy of singing and develop skills to be lifelong independent choral musicians and supporters of the arts.
Review the information below then Register and Schedule Voice Placement
Learn more about Chorus Personnel
For more information download our FAQs.
To download the Children's Chorus Handbook, click HERE.
To download the rehearsal calendar, click HERE.
When ready, click the links below to
1. Register
2. Sign up for Voice Placement
Voice placements are 10 minutes in length and provide a chance for the director to get to know each student, their voice, and their musical skills. A voice placement will include:
Vocal exercises 
Brief rhythm and melodic reading exercises 
Sing My Country Tis of Thee in F major

Students are asked to prepare to sing this song from memory
Practice resources are located below
Resources for Voice Placement:  Voice and Piano Audio & Sheet Music
Voice Placement Times:  
Thursday, June29 4:00pm-7:00pm
Click below to schedule your 10 minute slot.