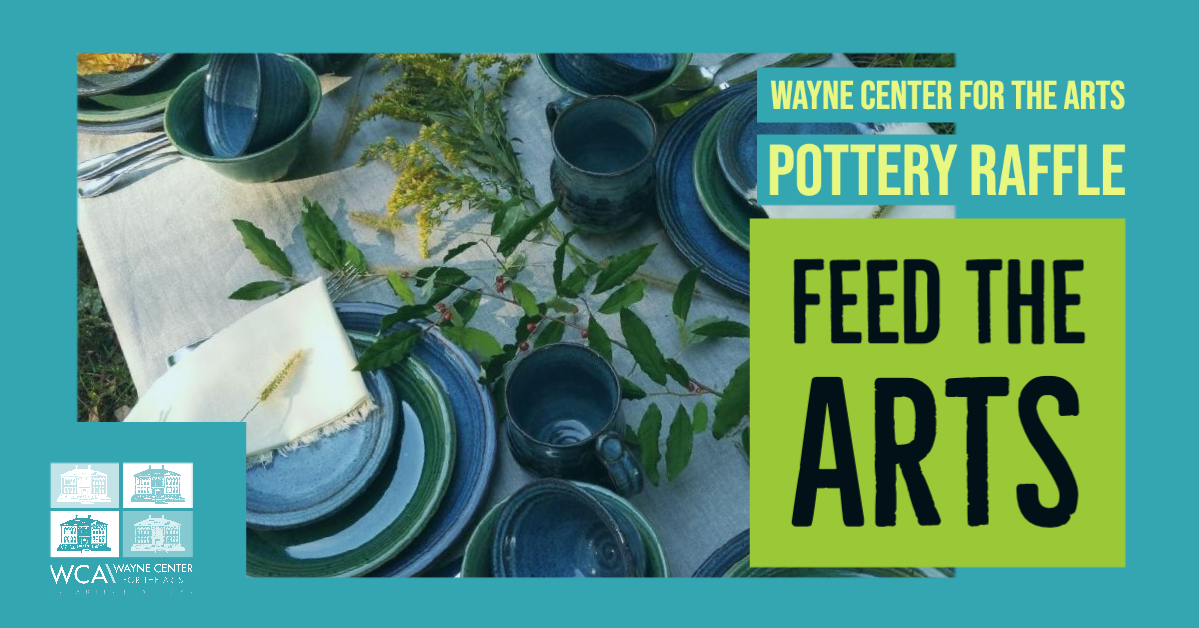 Have you ever taken a class at the Wayne Center for the Arts?  Would you like to support your local art community? 
We know this is a difficult time for many, but it is also a time to be creative and to support the creative spirit.  At the Art Center we are working hard to bring our community more options and to do that we are renovating our auditorium space.  If you can, help the Wayne Center for the Arts raise the final funds to complete auditorium renovations which include an upgrade in the concession area,  two brand new restrooms, new flooring throughout, new LED lighting, integrated sound, and widescreen video projection. This auditorium space will allow the Art Center to provide quality performance space for music, theatre, film, and dance while maintaining multipurpose nature of the space to allow for large workshops, streaming performances, and event rental space.
In order to help raise the final funding needed, we are selling raffle tickets for a chance to win a custom handmade stoneware pottery 8 place table setting.  Each setting consists of: Dinner plate, lunch plate, bread plate, pasta bowl, cereal bowl, dessert bowl and coffee mug.
Retail Value: $1,110
Single ticket: $25 
5 tickets: $100 
Deadline: EXTENDED! July 8, 2020
Fundraising goal: $30,000. 
Artist: Emily Moorefield Mariola (Winner will choose glaze colors. Samples shown below.)  
It's a perfect fit: support the arts and win a chance to receive handmade art for your own kitchen table!
This form is currently unavailable. Try again later.