At Wayne Center for the Arts, we are working hard to bring our community a quality performance space for music, theatre, film, and dance. Our current auditorium was last renovated in the 1980s and is desperately in need of updates and modernization. Thanks to several grants, including one from the Ohio Facilities Construction Commission, we've been able to replace our old, deteriorating lighting and sound systems and begin the process of updating our restrooms. However, we still have a lot of work to do, and we need your help.
WCA is recently partnered with local artist Emily Moorefield Mariola to raise the final funds to complete auditorium renovations which include an upgrade in the concession area,  two brand new restrooms, new flooring throughout, new LED lighting, integrated sound, and widescreen video projection. With your help, we're hoping to complete this much-needed performance venue while maintaining multipurpose nature of the space to allow for large workshops, streaming performances, and event rental space.
Below you'll find images of the space as it exists today, along with our plans for renovation. Consider a donation to help us reach our goal of $30,000!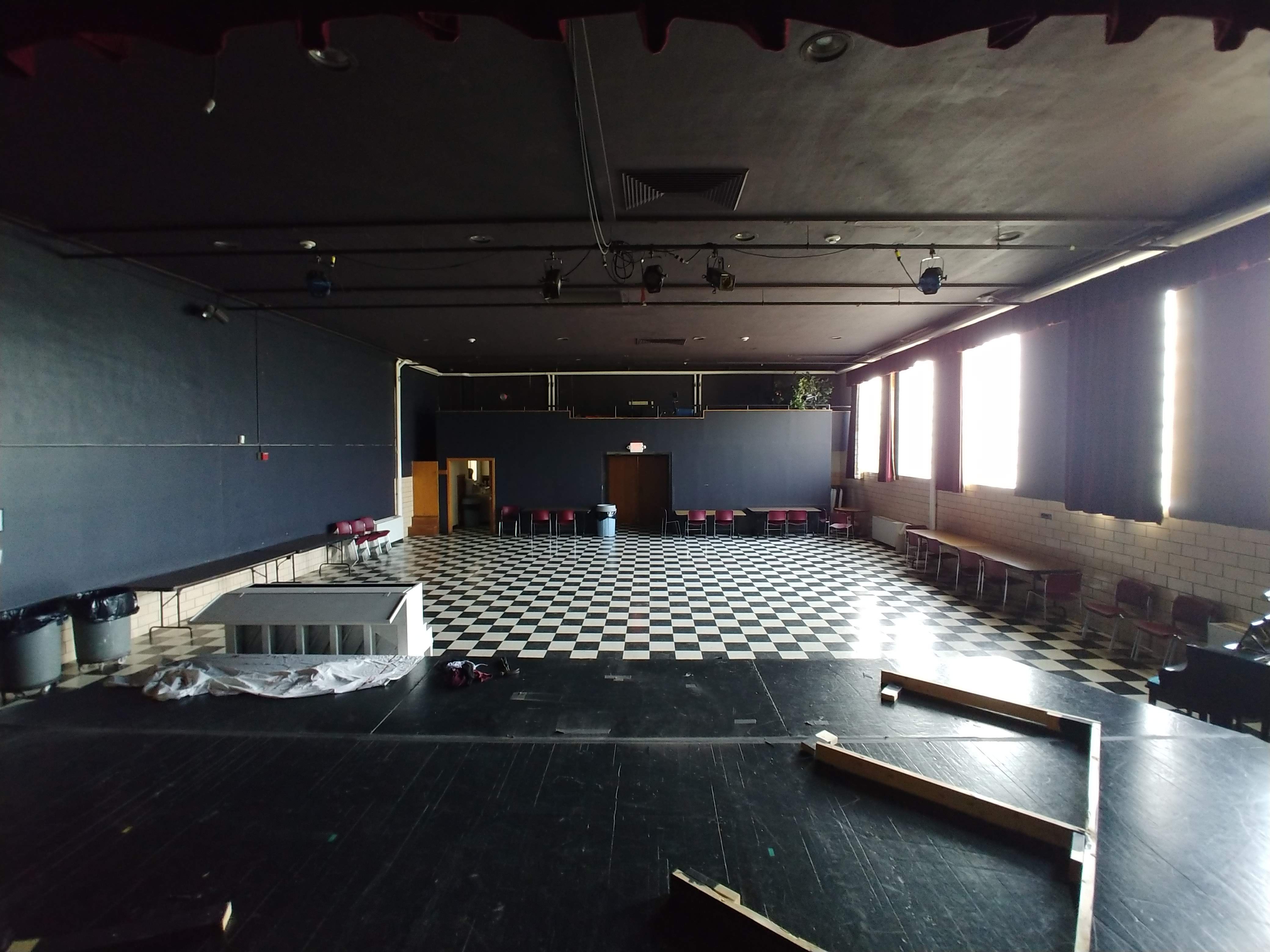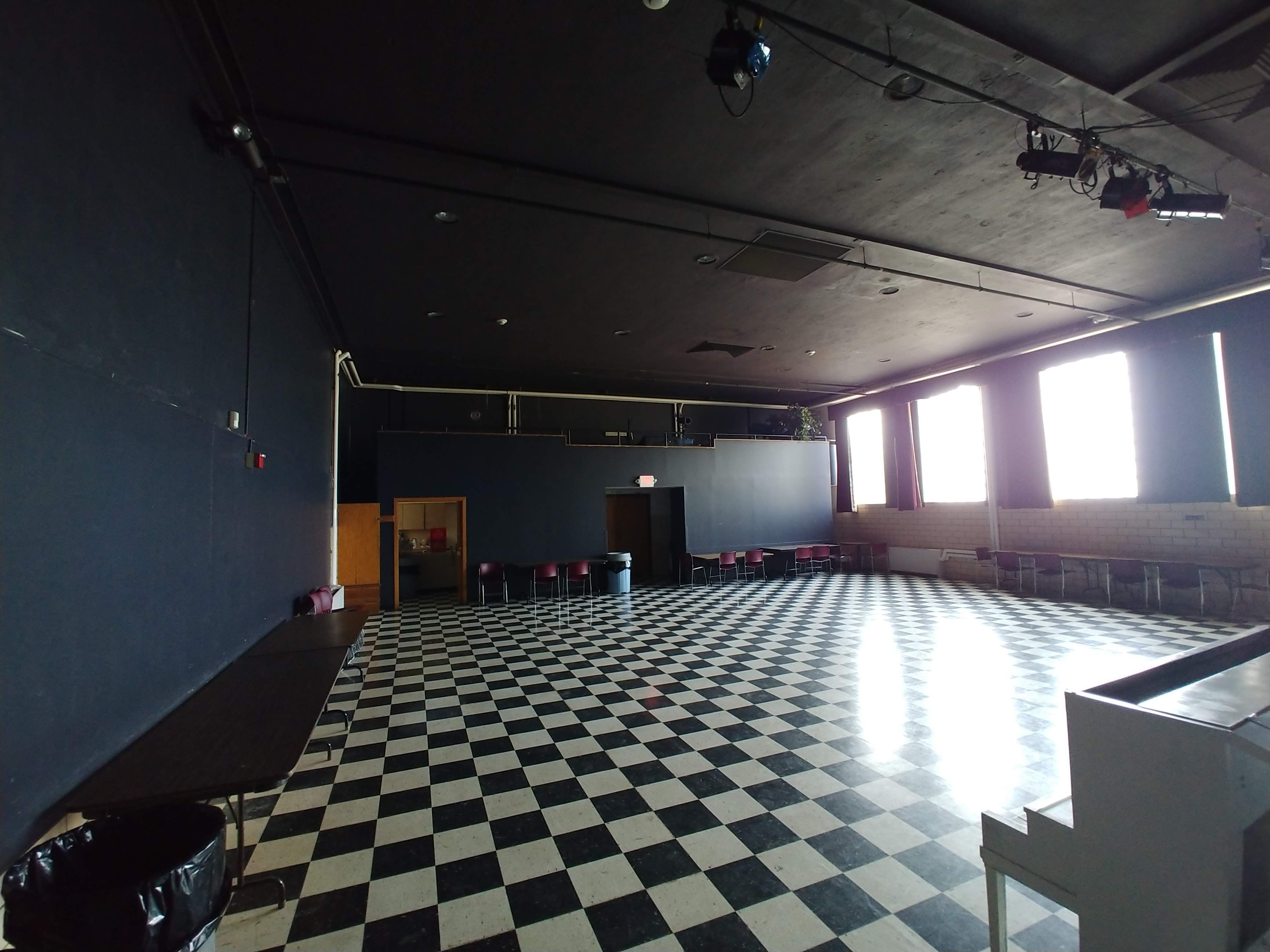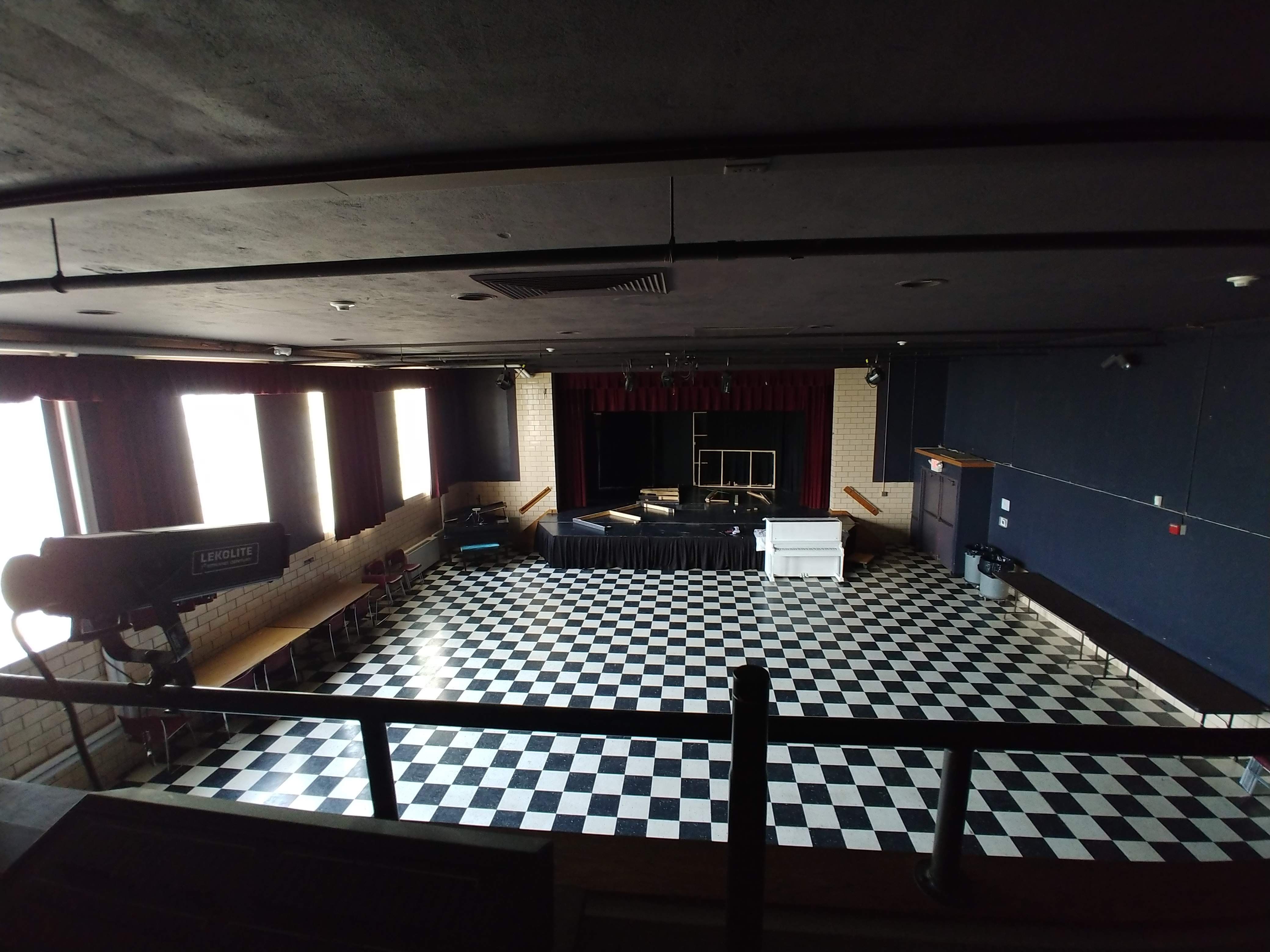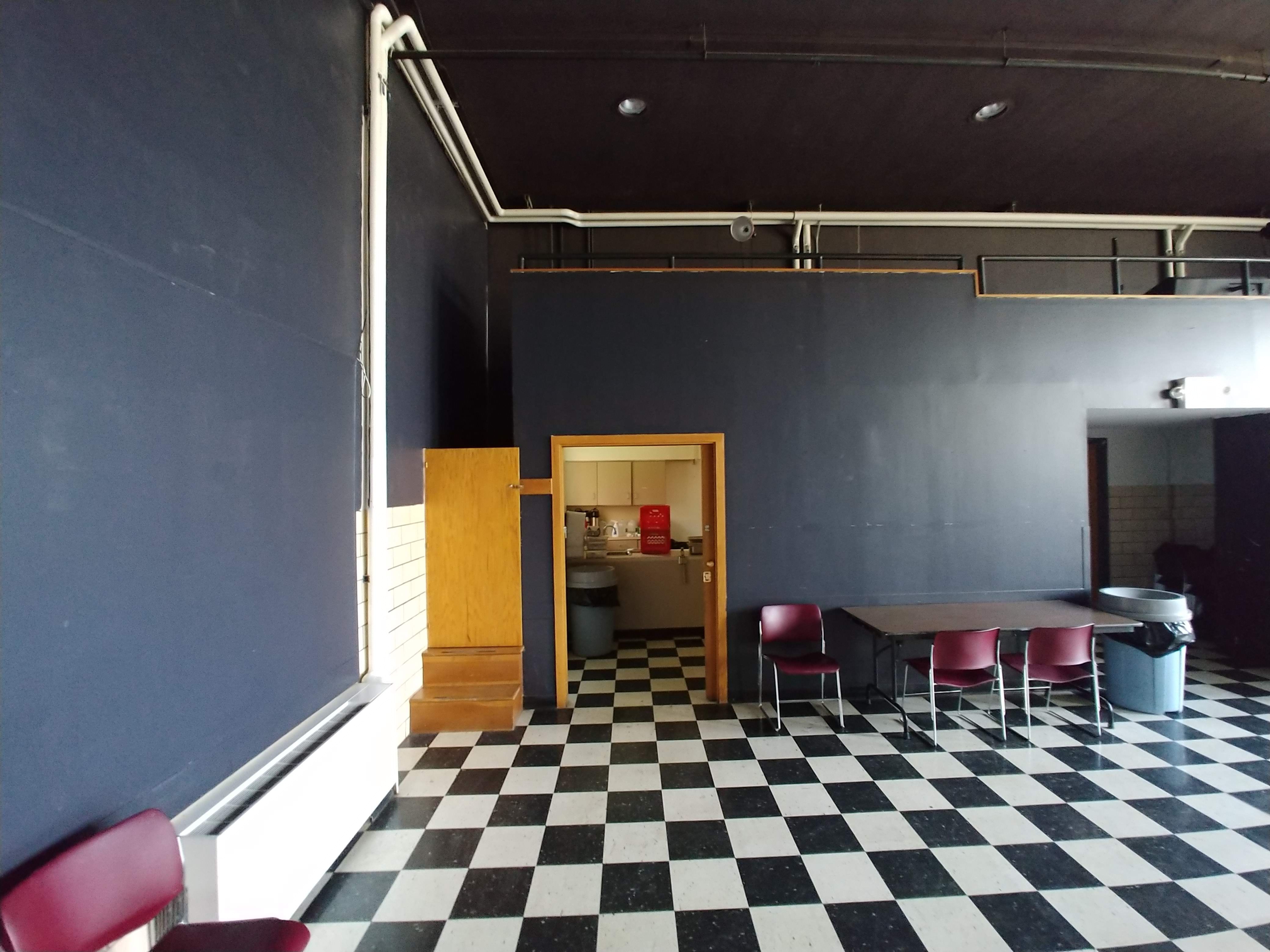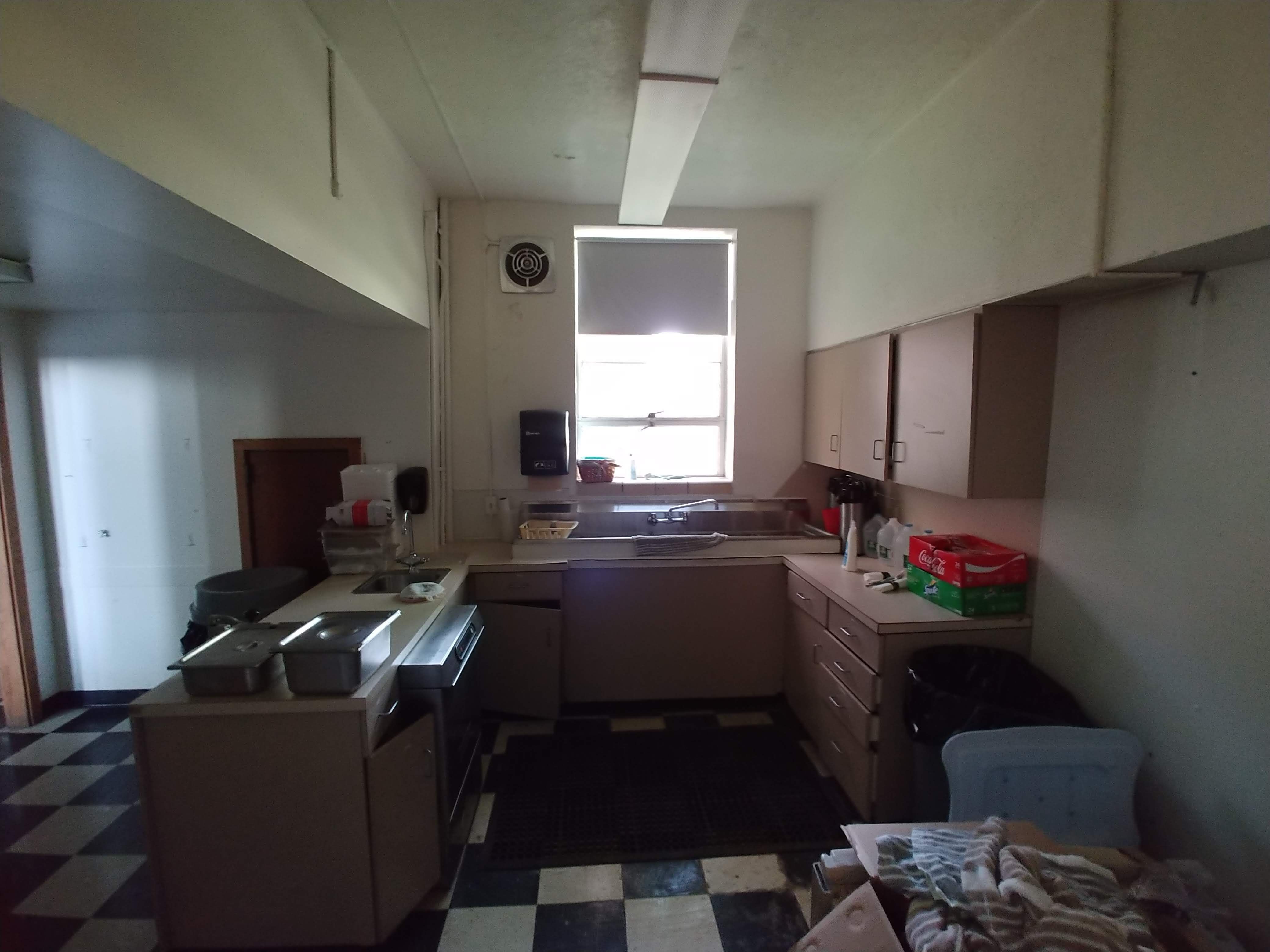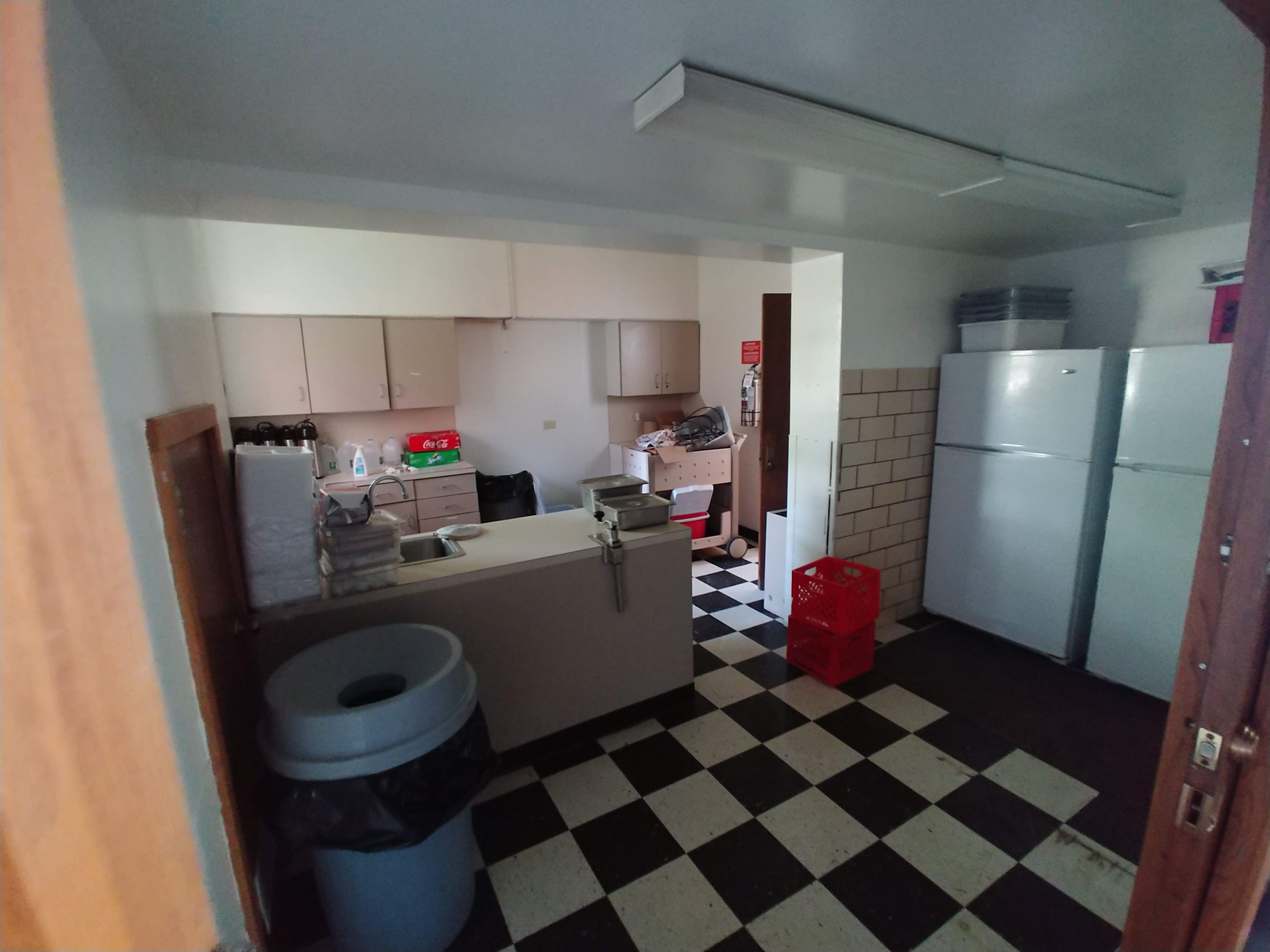 ---
Restrooms Before and After (completed March 2020):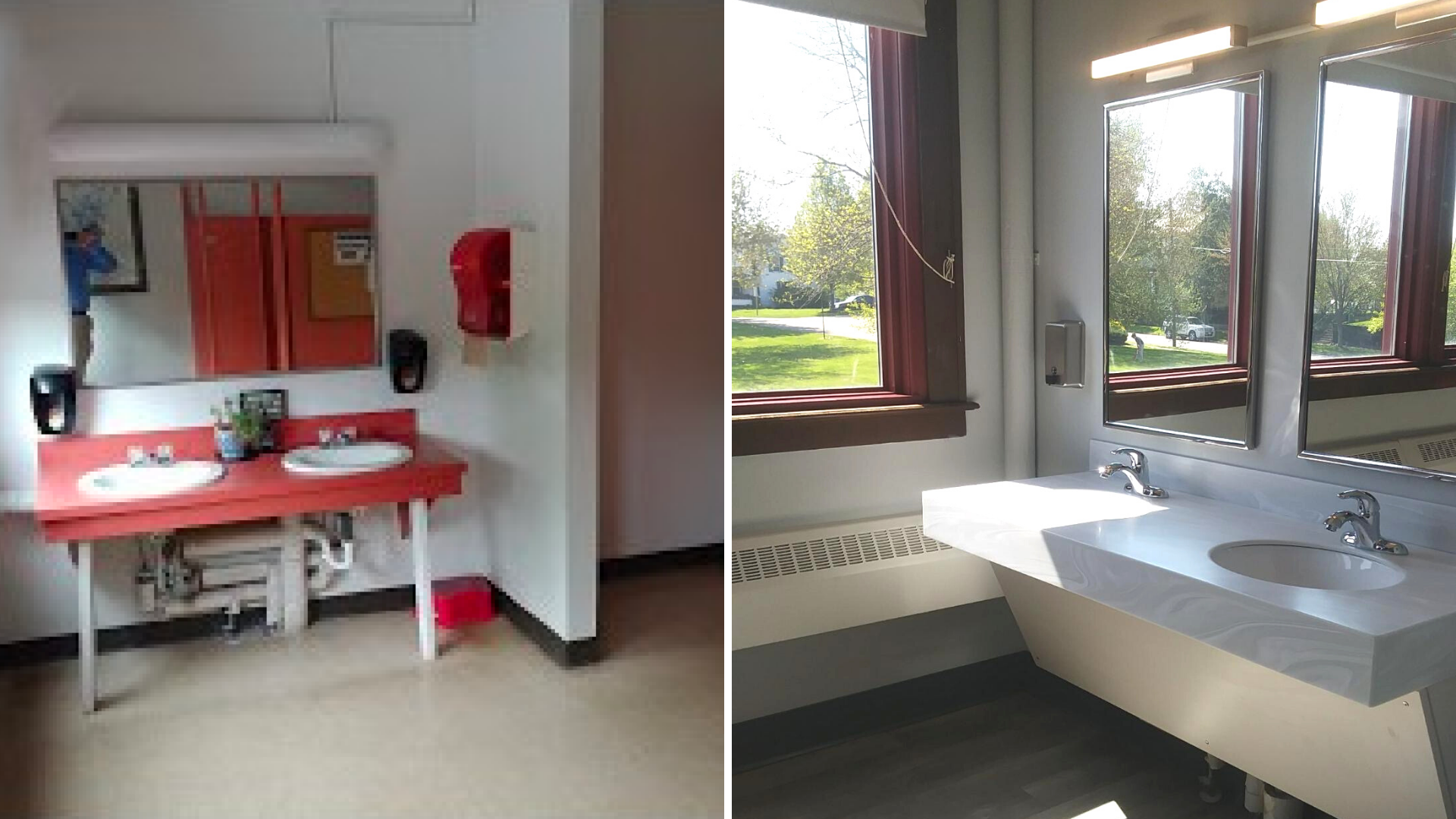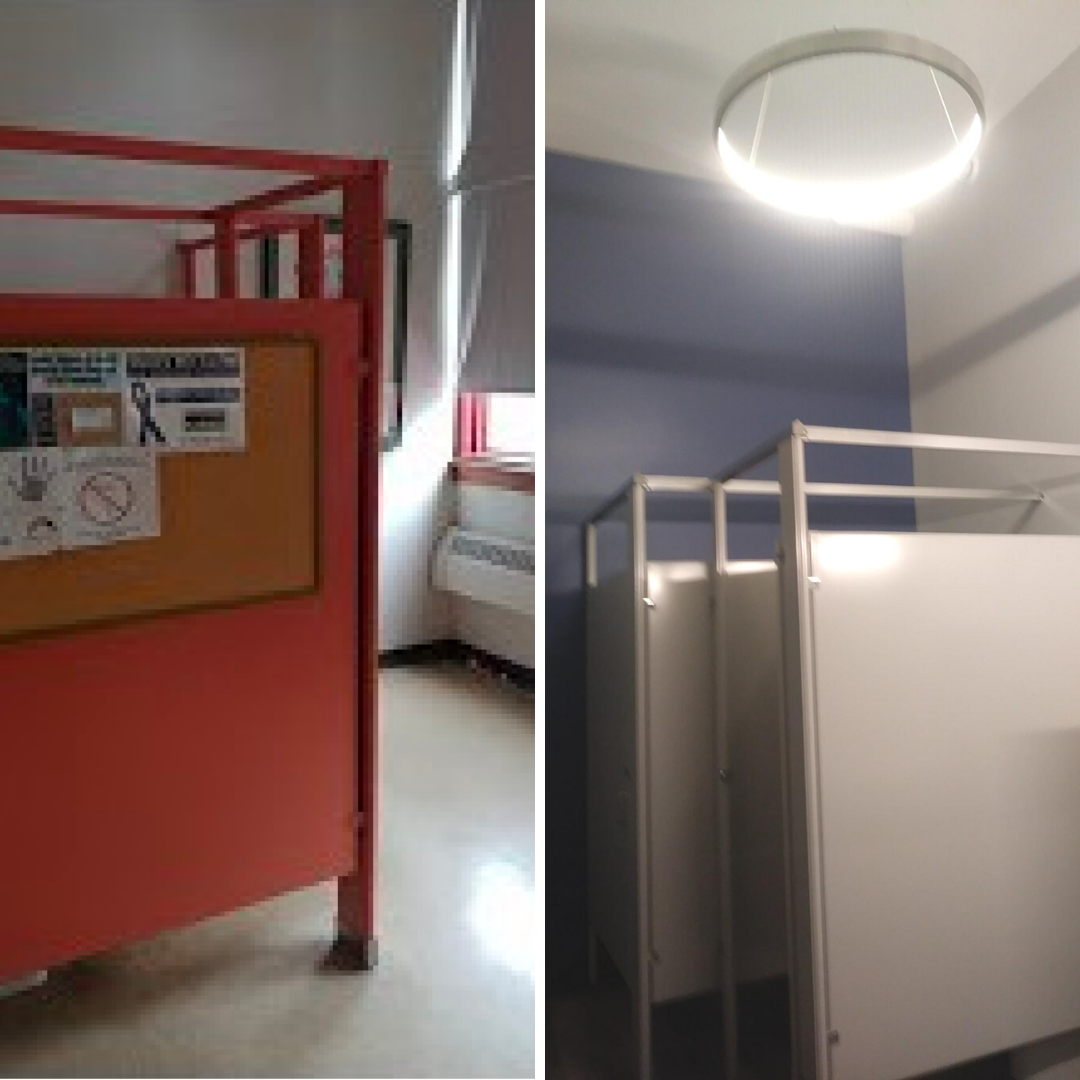 ---
Kitchen Demolition (June 2020)
---
Awaiting Removal of Existing Auditorium Floor (June 2020)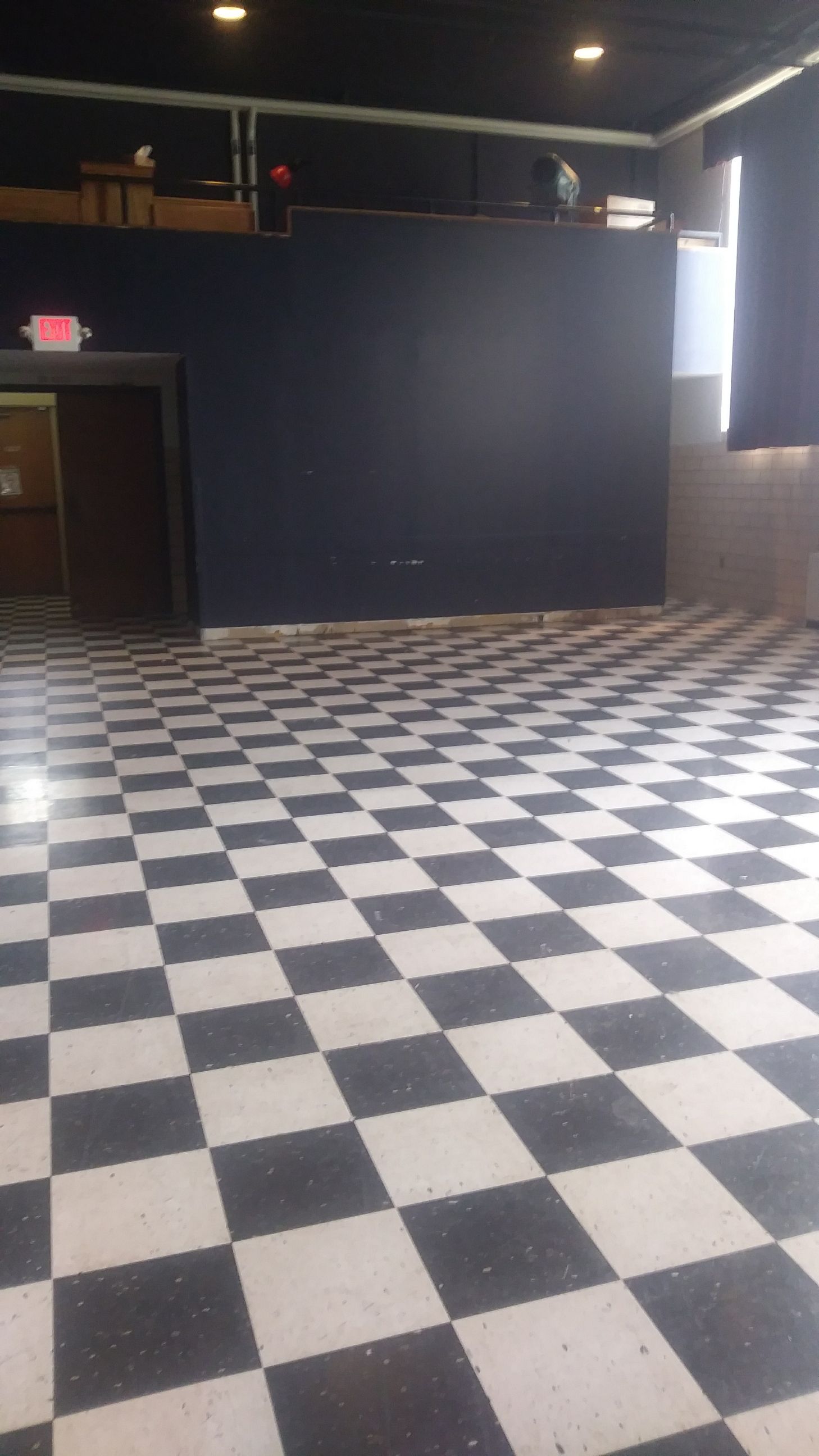 ---
August 2020: new paint, thanks to Sherwin-Williams and Doug Schreiner Painting!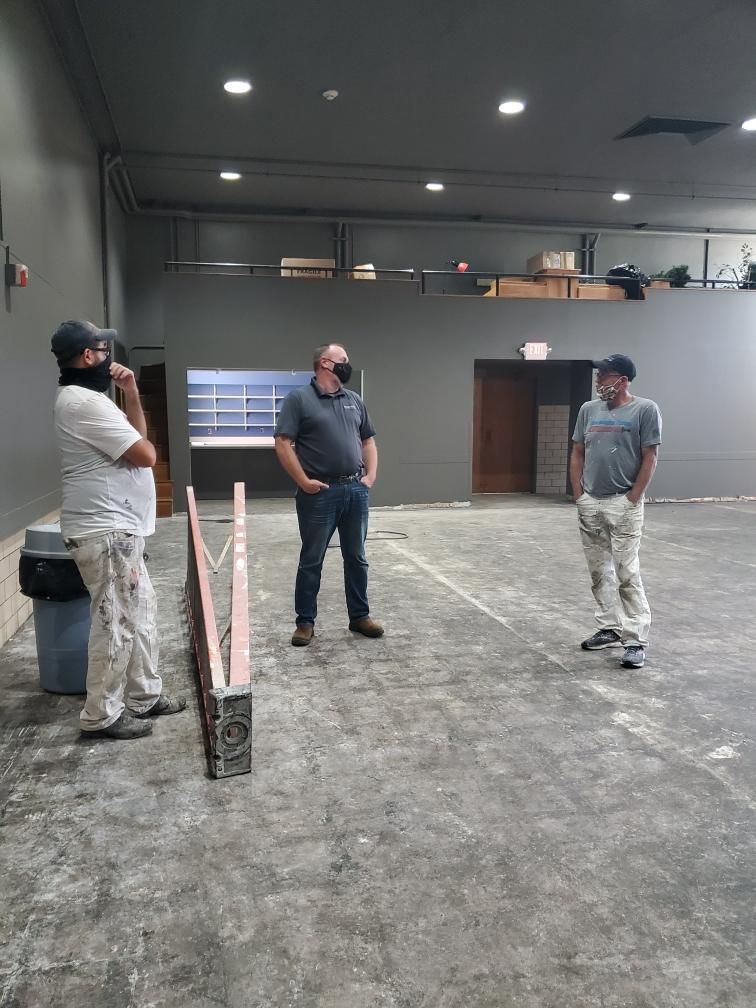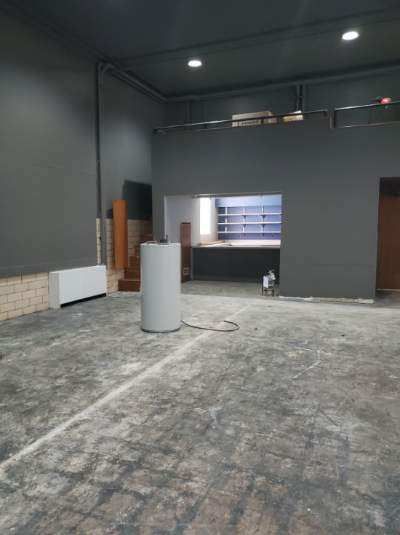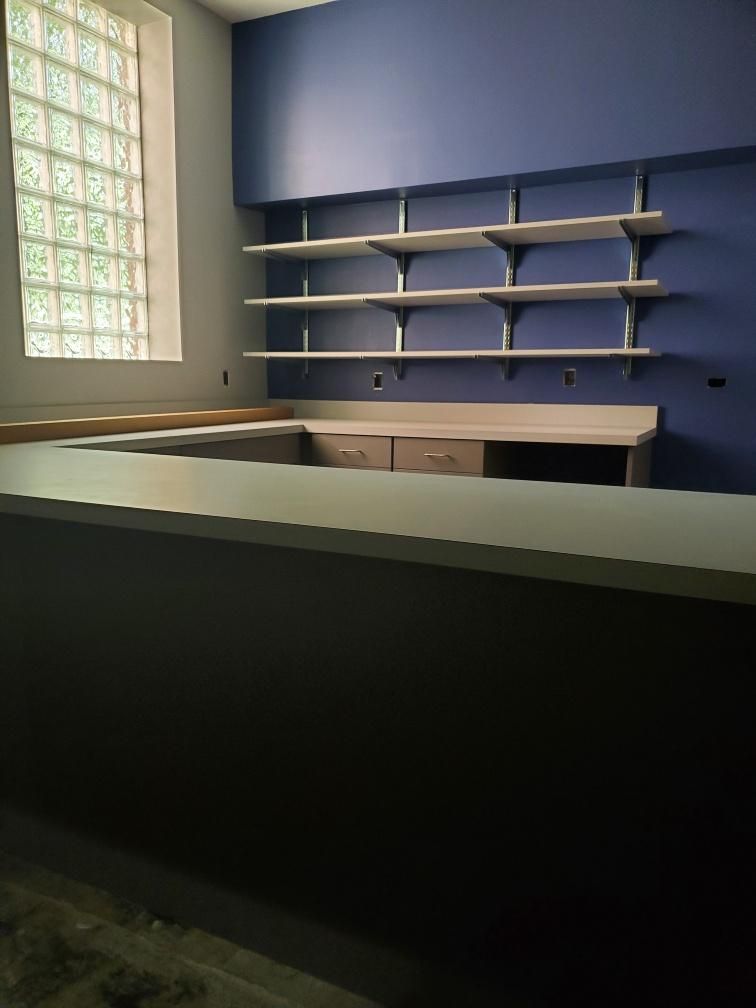 ---
New Floor; being put to good (socially distanced) use by the Wayne Center Ballet!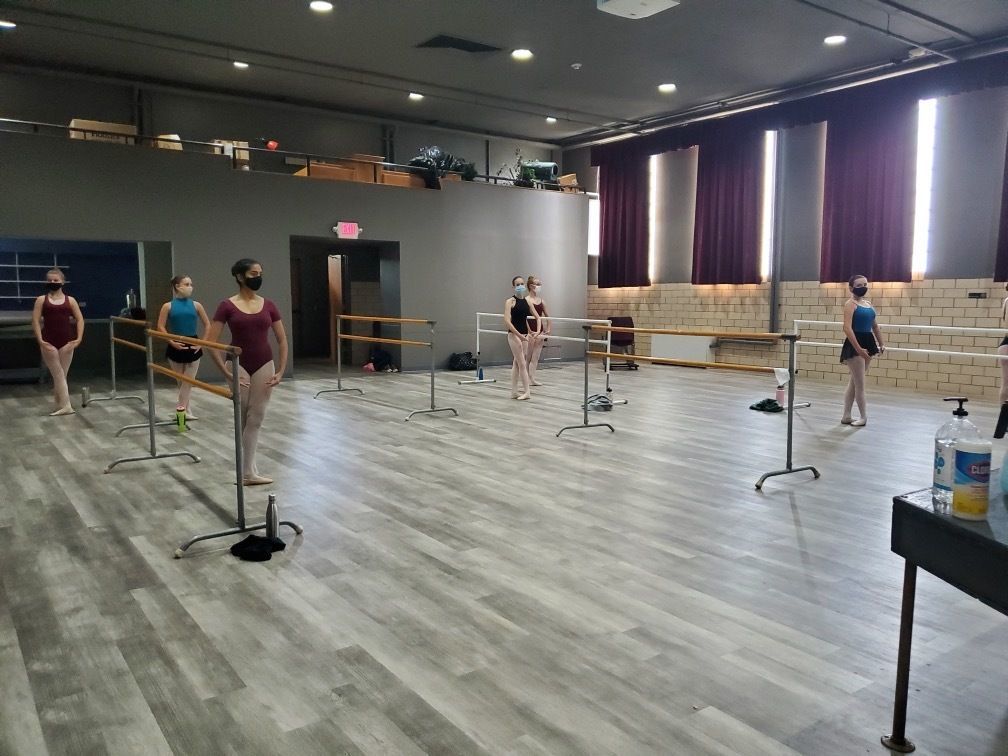 ---
Auditorium Renovation Plans (downloadable PDF):