Summer Classes in the Arts!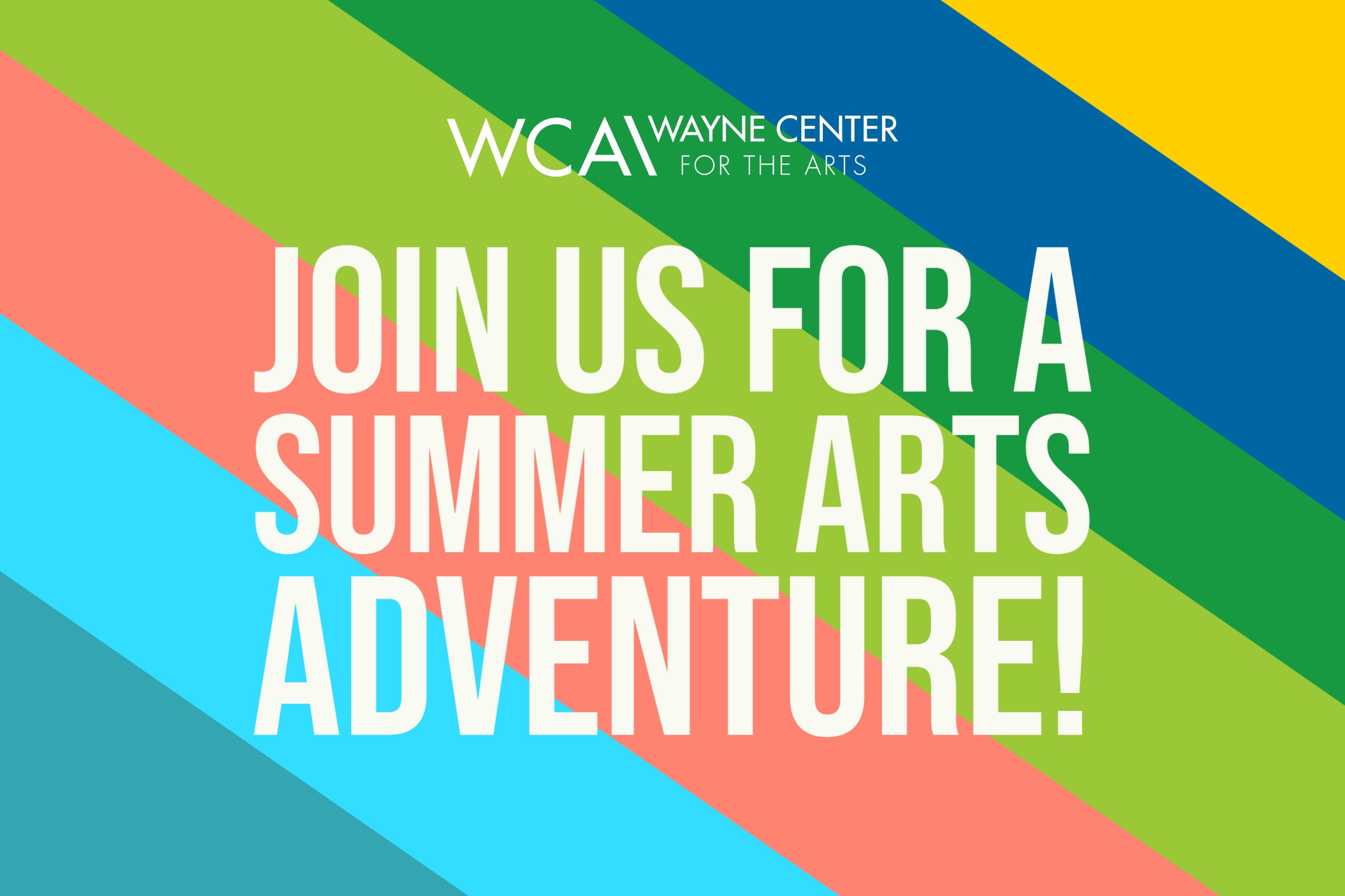 Wayne Center for the Arts proudly announces our summer programming in Visual Arts, Theatre, Music, Dance, and more!
Explore the world outdoors and create fun natural art projects with a shipped-to-your-door Art Adventure Kit. Let one of our expert artist-faculty guide you through online and outdoor Art Classes.  Hone your improv skills and meet new people in a Theatre Class.  Plie, jeté, and chassé and your way through summer with Dance Classes and Company Intensives.  Relax your mind and body with a Music Class. Expand your skills in a Pottery Class for continuing students.
Keep checking in for new, exciting additions! Have fun, and let's embrace your creative side!