Kimberly Payne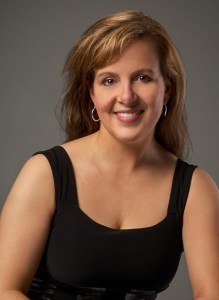 Kimberly Payne is an administrator, instructor, choreographer and teaching artist. Kimberly has degrees from The Scandinavian Institute for Physical Culture in Denmark and The University of Akron (Jerry Burr, Inna Strabova, Lana Carroll, Kay Davis, Tom Smith, Alexander Vedmedev, Andrew Carroll, Heinz Poll, and Donald McCardle). She is a certified trainer through the American College of Sports Medicine. Payne has also danced with Ballet Magnificat! in Jackson, Mississippi; Jacob's Pillow in Massachusetts; and Addeum Dance in Texas (Merce Cunningham, Meredeth Monk, Craig Patterson, Patricia Lent, Susanna Chaffey, Jennifer Way, Milton Myers, Dianne McIntyre, and Luigi).
Payne performed professionally with Leaven Dance Company, Ohio and Lori Belilove & Company, New York. Payne served as adjunct faculty at Kent State University, taught for the Ohio Dance Festival, and directed Living Fountain Dance Company in Northeastern Ohio from 1993 – 2010 the company was based in Canton, Ohio. Payne has implemented the JOYDANCE program for Community Health Services in Summit County, made possible by an Ohio Criminal Justice grant and the Ohio Arts Council. She has also custom designed dance and theater education programs for SMHA, Massillon Recreation Department, Kent State University Stark Campus, Malone University (Dance tour in Ukrainian Orphanages), First Friends Church, Edgewood Community Center, and True Impact. Payne has produced 55 dance and multimedia concerts, including 5 live music projects, and 3 accompanied by symphony.
Payne's Moving to Math highlights elementary math & sciences education through movement studies. Working in collaboration with ArtsInStark and the Arts Academy at Summit Payne led 10 of the 17 Stark County District's Elementary & Middle Schools in weekly workshops. Each school experienced dramatic results and ArtsInStark was awarded the Community Impact Award from Inside Business Magazine. Her expressive therapy workshop was offered at Child & Adolescent Behavioral Health of Stark County during the fall of 2014. She was asked to perform original choreography for the International Clarinet Festival in Assissi, Italy and toured the region performing with Dr. Cynthia Krenzel and Classical Pianist, Stefanos Spanopoulos. Payne has been passionate about education of the whole person through the arts her entire life. She has taught about this through a variety of workshops and lecture demonstrations for 29 years. She is currently completing the MAOL graduate program at Malone University.